Comment faire le backup sur iOS ?
Sauvegardez les données de votre iPhone
Assurez-vous que toutes vos données soient sauvegardées dans le Cloud ou sur votre ordinateur avant d'échanger votre ancien smartphone contre un nouveau modèle.
Sauvegardez vos données avec iCloud depuis votre iPhone
Connectez votre appareil à un réseau WiFi et branchez votre iPhone à une source d'alimentation



Allez dans «Réglages» > [votre nom], puis sélectionnez «iCloud»
Sélectionnez «Sauvegarde iCloud»



Sélectionnez «Sauvegarder maintenant». Restez connecté au réseau WiFi et à la source d'alimentation jusqu'à la fin de l'opération
Important : Désactivez la fonction « Find my iPhone »
Allez dans «Réglages»
Cliquez sur votre nom dans l'«Identifiant Apple»
Cliquez sur l'appareil souhaité
Cliquez sur «Localiser mon iPhone»
Désactivez la fonction
Sauvegardez vos données avec Apple Services depuis votre ordinateur
Effectuez la mise à jour vers la dernière version d'Apple Services. Téléchargez la dernière version depuis le site web d'Apple ou obtenez-la à partir du Microsoft Store (Windows 10)
Ouvrez «Apple Services» et connectez l'appareil à votre ordinateur
Si un message vous demande le code d'accès de votre appareil procédez comme indiqué à l'écran
Sélectionnez votre iPhone lorsqu'il apparaît dans «Apple Services»
Assurez-vous que la case «Chiffrer la sauvegarde locale» ne soit pas cochée, puis cliquez sur «Sauvegarder maintenant»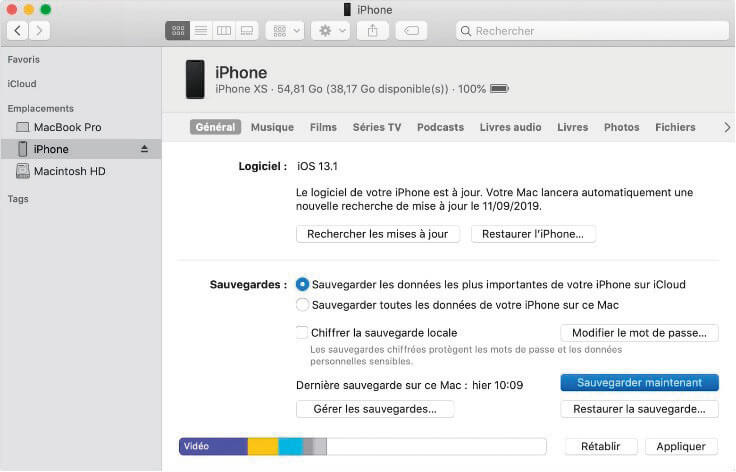 Do you have any other questions?
Call us free of charge on 8002 8004 or +352 2424 8004 for international calls, 24/7.
POST Telecom shops
Find your closest POST Telecom shop.