Home services
All the postal products and services your postal worker can provide. You will receive your order on the next tour.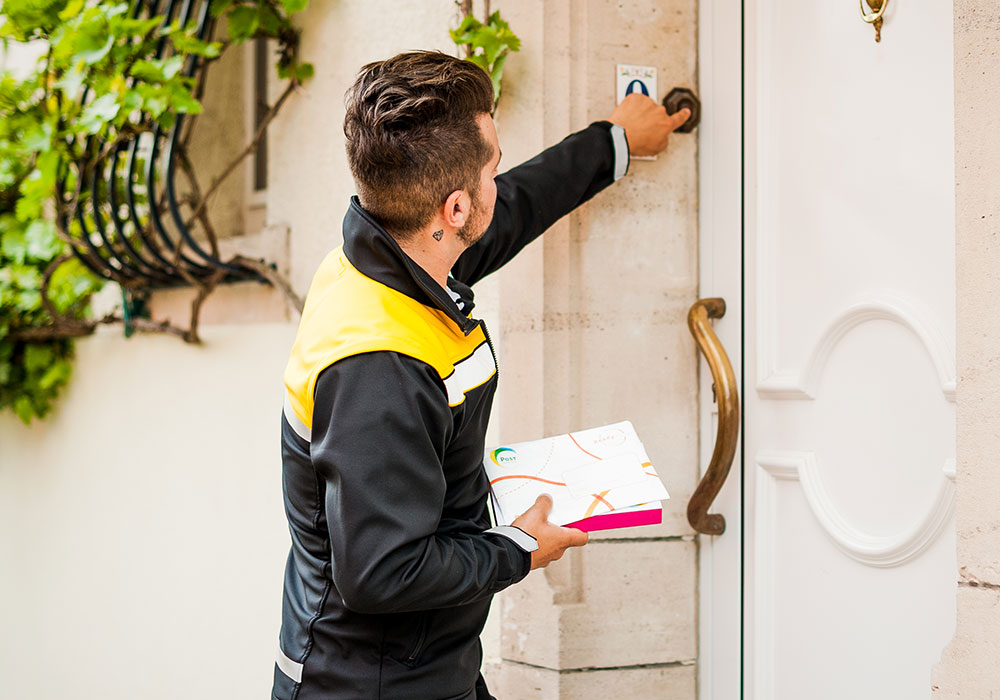 Why ask your postal worker for these services?
Practical
No need to go anywhere.
Simple
Your postal worker takes care of everything.
Fast
All you have to do is ask.
Here to make your life easier, not just deliver your post!
Did you know that your postal worker offers a range of services? It's free and all you have to do is ask. These services include:
Don't forget our PackUp solutions!
Decide where and how you want to have your parcels delivered, whether you're at home or out and about.
Do you have any other questions?
Call us free of charge on 8002 8004 or +352 2424 8004 for international calls, Monday to Friday from 8.00 am to 5.00 pm.
Post Offices
Find your closest Post Office.