eBanking with eboo
POST's eBanking to manage your accounts in a few clicks, remotely and in real time on your preferred device.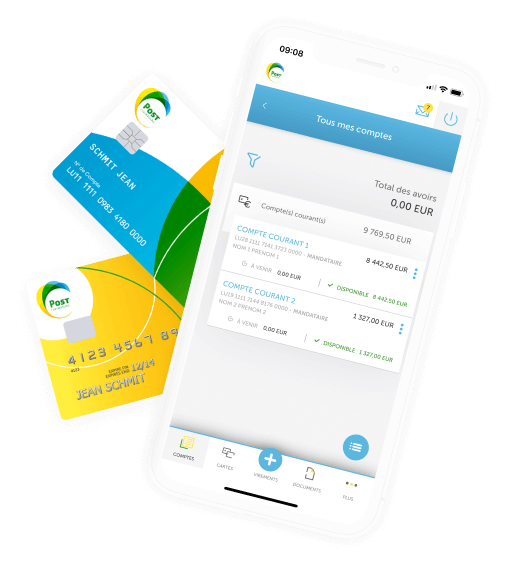 Simple
Manage all your cards and accounts more easily from the same place.
Secure
Face ID, Touch ID or a password to enhance transaction security with LuxTrust.
Customisable
Choose how you want to display your cards and accounts in a multilingual interface: LU, FR, DE and EN.
What's possible with eboo
Consult and manage
Manage your account online.
Transfers
Set up one-off transfers and standing orders online, whether domestic or international.
Easy VISA
Top up your Easy VISA card in a matter of clicks.
Personal information
Manage your personal information directly.
Payconiq
Make payments with your smartphone via the Payconiq app.
Secure messaging
Get in direct contact with your bank via eboo secure messaging.
Account details
Download your account details (RIB).
Card limits
Request a no-fuss change to your card limits.
Paperless
Activate the paperless option to receive your statements in digital format.
Beneficiaries
Securely manage and add new beneficiaries.
Multibanking
Group all your POST, Raiffeisen and Spuerkeess accounts in eboo to manage your budget more easily.
Need help logging on?
Have your activated LuxTrust device ready and follow the guide.
What you'll need to log in to eboo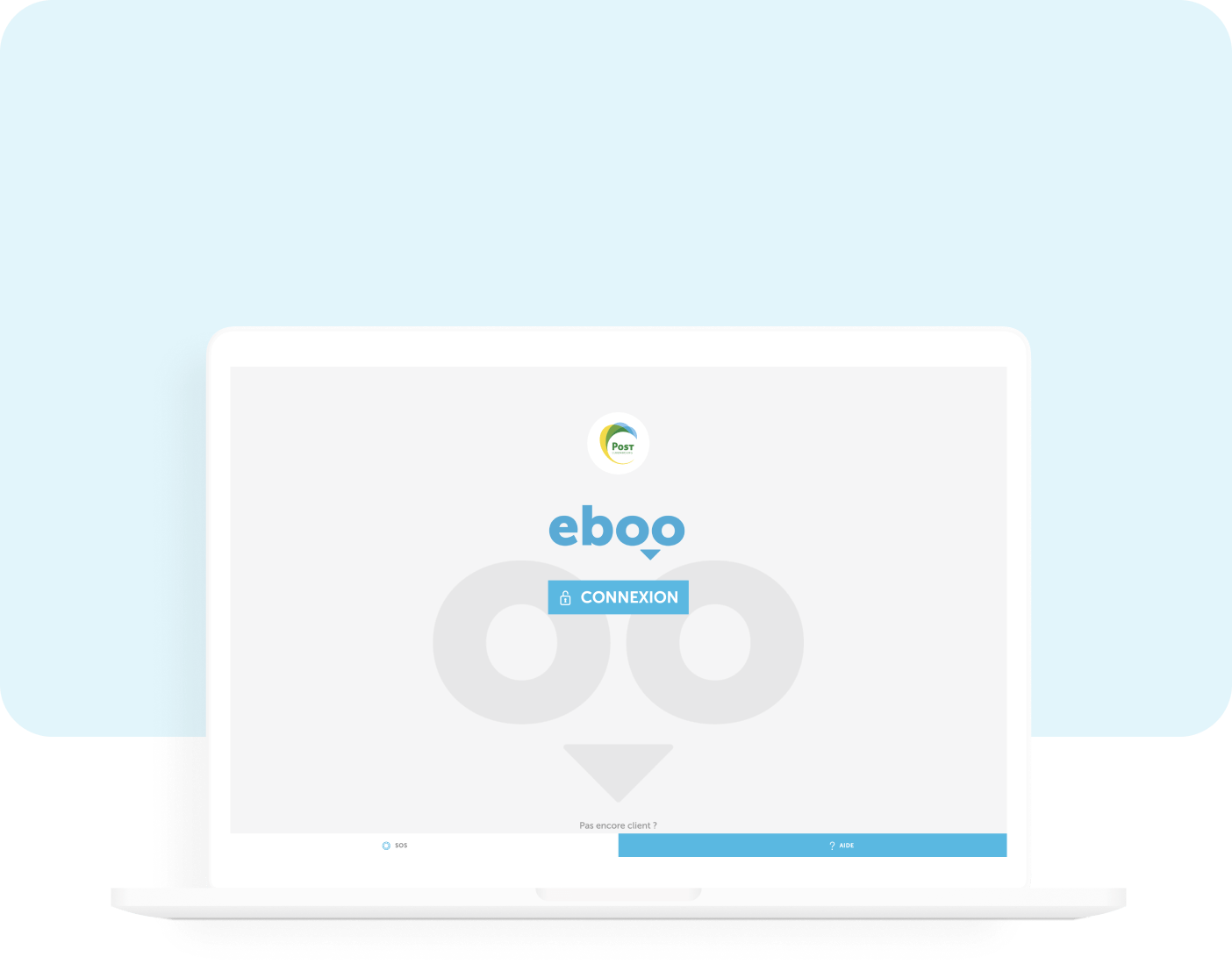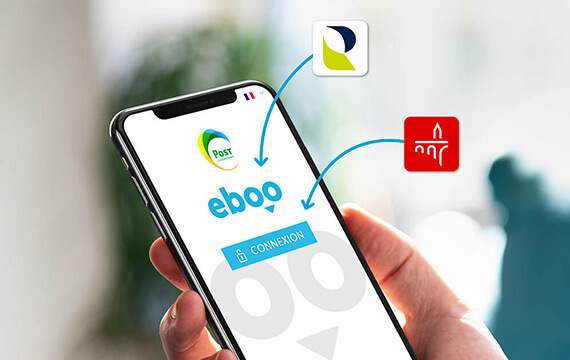 Multibanking
One app – several banks!
Use eboo for a quick overview of accounts held with other banks.
Discover multibanking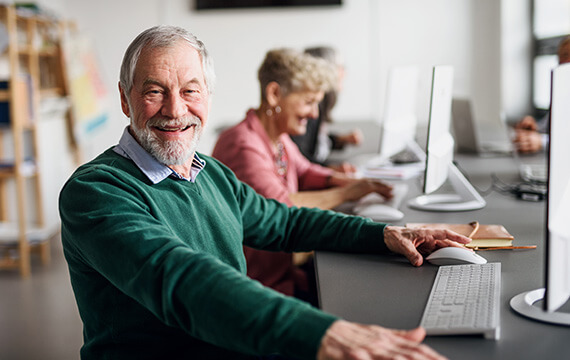 Senior training – Online banking
Find out how to use the internet to manage your personal finances independently and safely using digital tools.
Find out more about training
Have a question about eboo?
Call us on 8002 8004 or +352 2424 8004 for international calls, Monday to Saturday from 07:00 to 20:00.
Logging in to eboo couldn't be easier!
Information on how to log in to eboo can be found in the guide.