BASIC+ Mobile package
Plans that offer the essentials: Low-cost calls, SMS and Internet for communicating domestically and in Europe.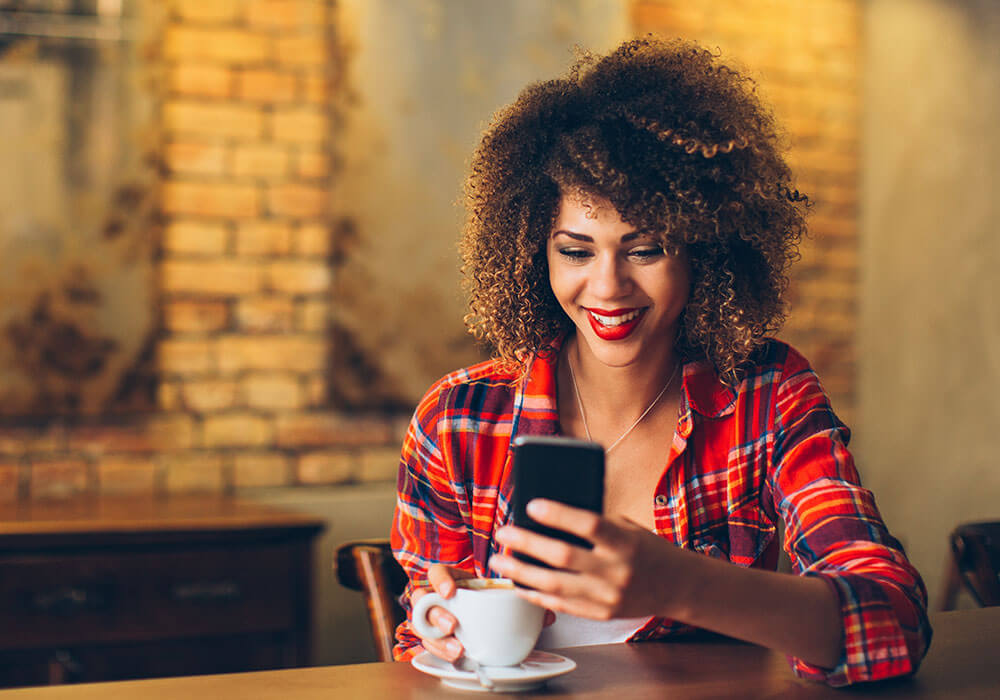 Two plans suited to your basic needs
Comprehensive plans
Whichever plan you choose, you'll find everything you need to communicate.
Unbeatable prices
The basics from just €5.95/month.
Wihtout commitment
Sign up to your plan for just 1 month or for 12 months.
Compare plans
Two plans offering the basics to meet your needs.
BASIC+
12-MONTH PLAN
INCLUDED IN THIS PLAN
Calls / SMS

LU and EU : 200 units

Internet

LU and EU : 2GB
BASIC+
1-MONTH PLAN
INCLUDED IN THIS PLAN
Calls / SMS

LU and EU : 200 units

Internet

LU and EU : 2GB
Sign up to a plan
No need to get up! Just call the freephone number 8002 8004 and have a SIM card sent to your home. But you can also visit your usual POST Telecom shop.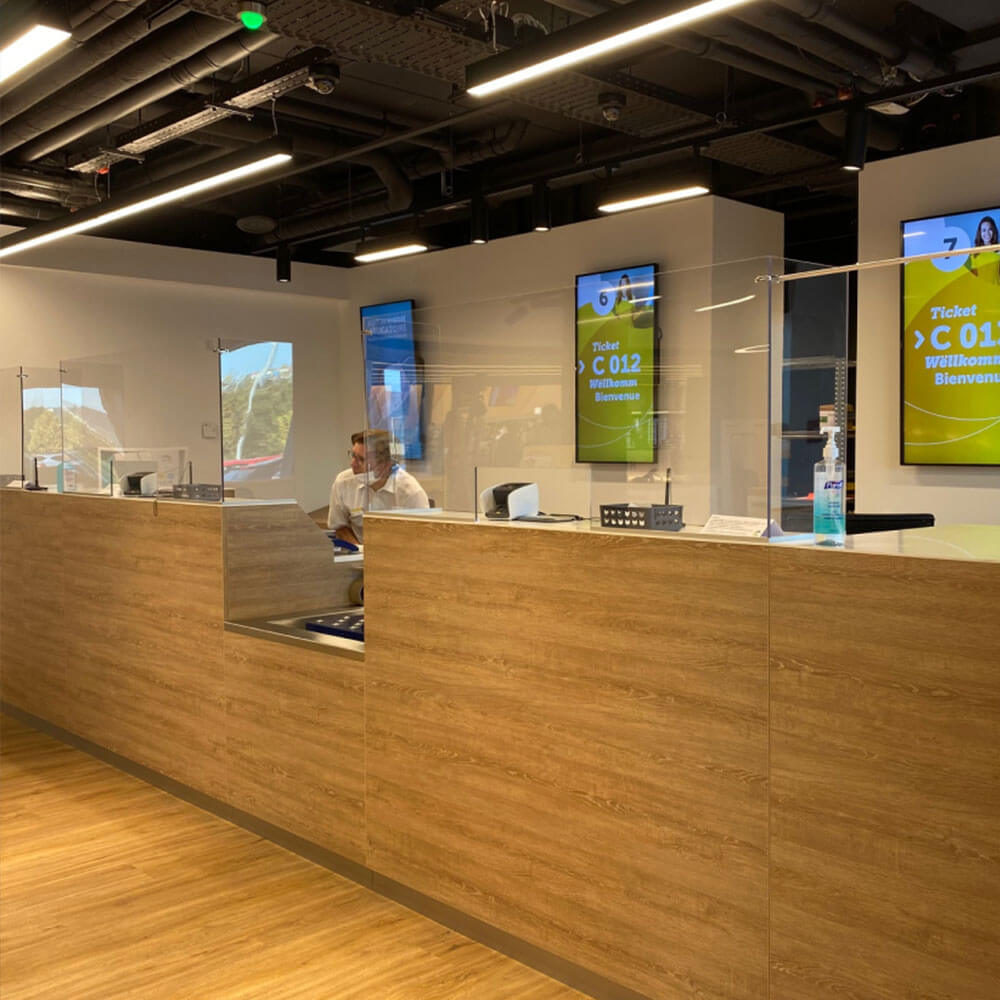 Options and services available with BASIC+
Around the World
The world awaits with open arms!
Calls/SMS and mobile internet options to travel with peace of mind. USA, Canada, Zone 2…don't hold back. From S to L, choose the option that's right for you.
Facture Opérateur
Straightforward payment!
Easy, convenient and secure: pay for all your Apple services through your POST mobile bill. How? The amount of your purchases will be deducted transparently when the bill is paid.
Appels 4G
Calling with 4G
VoLTE, or Voice over Long Term Evolution, is a major technological advance that lets you make and receive calls in Luxembourg using the 4G network for very high definition.
Answers to your questions
No, BASIC+ packages exclude the handset. So no discount is possible when you sign up
Yes, customers may subscribe to a SCOUBIDO package without incurring a penalty.
Yes, SMS activation is free when you send the activation code to 64000.
SCOUBIDO, the flagship mobile range
A range of seven 5G plans, from mini to MAXI, with Calls/SMS/Internet included or unlimited. 5G is included at no additional cost.
Discover SCOUBIDO
1. Calls/SMS included. Limited to 200 units domestically and in Europe. 1 unit = 1 SMS = 1 minute of call time. Calls/SMS from the POST mobile network to a landline or mobile number on a domestic or European network, or voicemail consultation; incoming calls from a network in Europe; outgoing calls/SMS from a European country to a landline or mobile number on a domestic or European network; or to the voicemail consultation number. Excluding special numbers, calls to VoIP numbers, as well as data, fax, video calls and premium SMS.
SMS and MMS: When an SMS or MMS is sent to more than one recipient, the SMS or MMS will be charged for each recipient. The maximum size of an MMS is technically limited to 200 KB. Up to 5,000 MMS to mobile numbers in Luxembourg from the POST mobile network or while roaming in Europe. Receiving SMS and MMS: it is free to receive SMS and MMS on the POST mobile network.
The term "Europe" refers to zone 1 on the list shown below, and the term "European" to a zone 1 country on this list. Units used to and from Europe are deducted from plans in the order that POST Telecom S.A. processes billing data sent by foreign operators. This will depend on the technical constraints inherent to the billing system and the dates on which this data is received; POST Telecom SA cannot guarantee that this order will match the chronological order of communications. SMS are generally free to receive on a foreign mobile network. However, some operators do charge a reception fee, which will be passed on to the customer. Additional charges will be made for packet switching or circuit switching data communications when receiving MMS from a foreign mobile network (roaming tariffs and agreements available online).
List of zone 1 Europe countries: Austria, Belgium, Croatia, Cyprus, Czech Republic, Denmark, Estonia, Finland (including Aland), France, Germany, Gibraltar, Greece, Guadeloupe, French Guiana, Hungary, Iceland, Ireland, Italy, Latvia, Liechtenstein, Lithuania, Malta, Martinique, Netherlands, Norway, Poland, Portugal (including Azores and Madeira), Reunion, Romania, San Marino, Slovakia, Slovenia, Spain (including the Canaries, Ceuta and Melilla), Sweden, Switzerland, United Kingdom, Vatican City.
2. Internet traffic – domestic and Europe: packet switching data communications from the POST mobile network and in Europe, excluding special numbers and premium SMS, calls to VoIP numbers, as well as data, fax and video calls. 1 MB = 1024 KB. Internet traffic in Europe blocked for BASIC+ mini. Various factors may affect the speed. More information on speeds can be found in the following document: Net Neutrality. Speed may be slowed and connection suspended for excess usage, according to the description provided in the Overuse Prevention section of the rate plan.
3. Customers may ask to terminate the Garantie+ option without giving any reason by sending a registered letter with acknowledgement of receipt to POST Telecom S.A., 1 rue Emile Bian, L-1235 Luxembourg. Termination of the Garantie+ option will be effective only at the end of the month in which POST Telecom S.A. receives the termination letter sent by the client. See special terms and conditions applicable to Garantie+.
4. Customers may subscribe to an option by sending an SMS to 64000 or visiting MyPost, which also allows them to track their usage. Customers may subscribe to more than one option at a time from different categories (e.g. Mobile Internet USA/Canada + Calls & SMS USA/Canada). To sign up to an option in the same category, the previous option must have been used in full. Customers are notified by SMS when they subscribe to options and for tracking their usage (100%). Around the World options billing rate: Data per KB – Calls: per second (1"/1")
5. Zone 2 covers the following: Afghanistan, Albania, Algeria, Argentina, Armenia, Australia, Azerbaijan, Bahrain, Bangladesh, Belarus, Bosnia-Herzegovina, Brazil, Brunei, Burma, Cambodia, Canada, Cape Verde, Chile, China, Colombia, Costa Rica, Cuba, Ecuador, Egypt, El Salvador, Faroe Islands, Georgia, Ghana, Guatemala, Honduras, Hong Kong, India, Indonesia, Iraq, Israel, Jamaica, Japan, Jordan, Kazakhstan, Kenya, Kosovo, Laos, Macao, Malaysia, Mali, Mauritius, Mexico, Moldova, Mongolia, Montenegro, Morocco, Mozambique, New Zealand, Nicaragua, Nigeria, North Macedonia, Pakistan, Palestinian Territories, Panama, Paraguay, Peru, Philippines, Puerto Rico, Qatar, Russia, Saudi Arabia, Serbia, Singapore, South Africa, South Korea, Sri Lanka, Taiwan, Tajikistan, Tanzania, Thailand, Trinidad and Tobago, Tunisia, Turkey, Ukraine, United Arab Emirates, United States, Uruguay, Uzbekistan, Vietnam
* On 1 November 2021, data volumes are increasing for the SCOUBIDO (XS to MAXI),
5G POWER (25GB and 60GB) and BASIC+ mobile plans. The 5G speeds of the SCOUBIDO (M to XL) and 5G POWER (25GB and 60GB) plans are increasing too. But the monthly charge for these plans is not changing. More information at www.post.lu/conditions
Do you have any other questions?
Call us free of charge on 8002 8004 or +352 2424 8004 for international calls, 24/7.
Espace POST
Find your closest Espace POST.