How to Factory Reset your FRITZ!Box?
Just follow the steps below to restore your router's factory settings. Before you start the process, make sure you have the password that was posted to you.
FRITZ!Box Factory Reset
Open your usual browser (Internet Explorer, Edge, Firefox, Chrome, Safari, etc.).

In the address bar, type "fritz.box" or enter the local IPv4 address of your FRITZ!Box. By default, this will be 192.168.178.1. -> Enter.

or

Type in your password to enter the user interface.
Click on the "System" link, select the "Backup" sub-menu, then go to "Factory Settings" and apply "Load Factory Settings" -> confirm.
NB: after a Factory Reset, your FRITZ!Box configuration is reversed. This means that you no longer have access to the Internet or your other services such as phone and TV.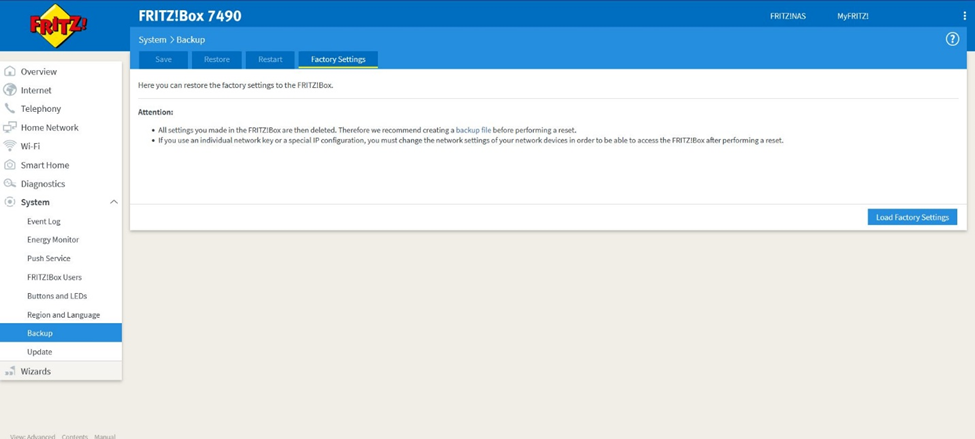 Do you have any other questions?
Call us free of charge on 8002 8004 or +352 2424 8004 for international calls, 24/7.
POST Telecom shops
Find your closest POST Telecom shop.