This is an option for tracking your deliveries. The option is used for tracking an item that is not signed for, and has no legal value.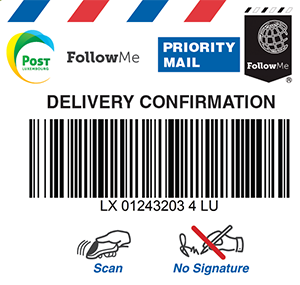 Do you have any other questions?
Call us free of charge on 8002 8004 or +352 2424 8004 for international calls, Monday to Friday from 8.00 am to 5.00 pm.
Post Offices
Find your closest Post Office.