Your postage label (or stamp) must be stuck on the front, in the top-right corner of your envelopes.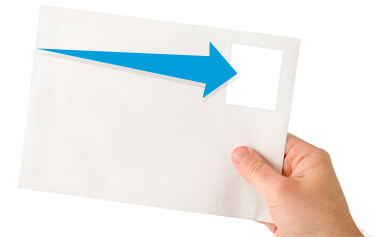 Please refer to the price list to find out the rate, then stick on the equivalent amount of Luxembourg, Europe or International stamps.
For example: for an S-sized delivery to Luxembourg, you will need to add two Luxembourg stamps. If your item goes slightly over the maximum dimensions or maximum weight for an S delivery, you will have to pay for the next category up: M
Do you have any other questions?
Call us free of charge on 8002 8004 or +352 2424 8004 for international calls, Monday to Friday from 8.00 am to 5.00 pm.
Post Offices
Find your closest Post Office.