Donate your old phone
Give new life to your phone as an act of kindness.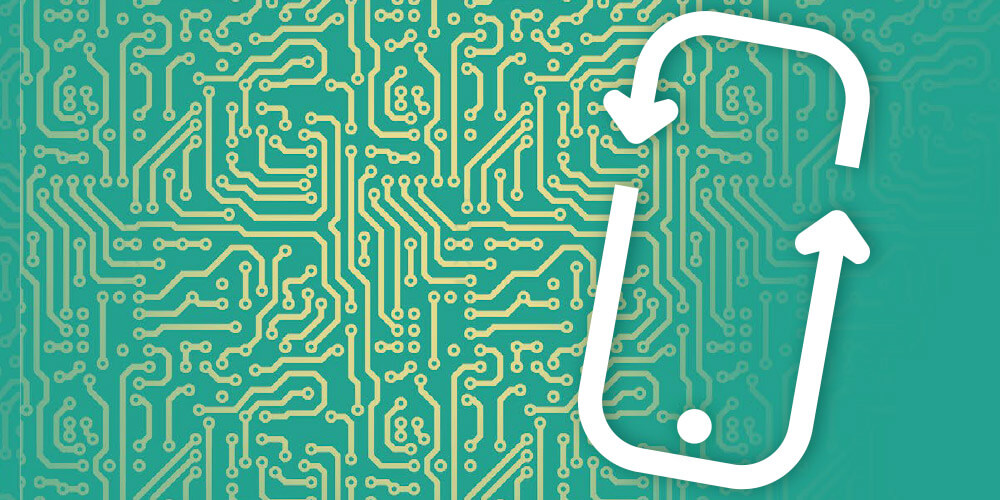 POST has partnered up in Luxembourg to develop a "Mobile Bag" circuit for collecting your old phones.
The process gathers parts from old phones, contributing to the circular economy and helping jobseekers find work.
Be safe in the knowledge that your phone will end up in good hands:
100% guaranteed
100% of personal data wiped
100% reused in Luxembourg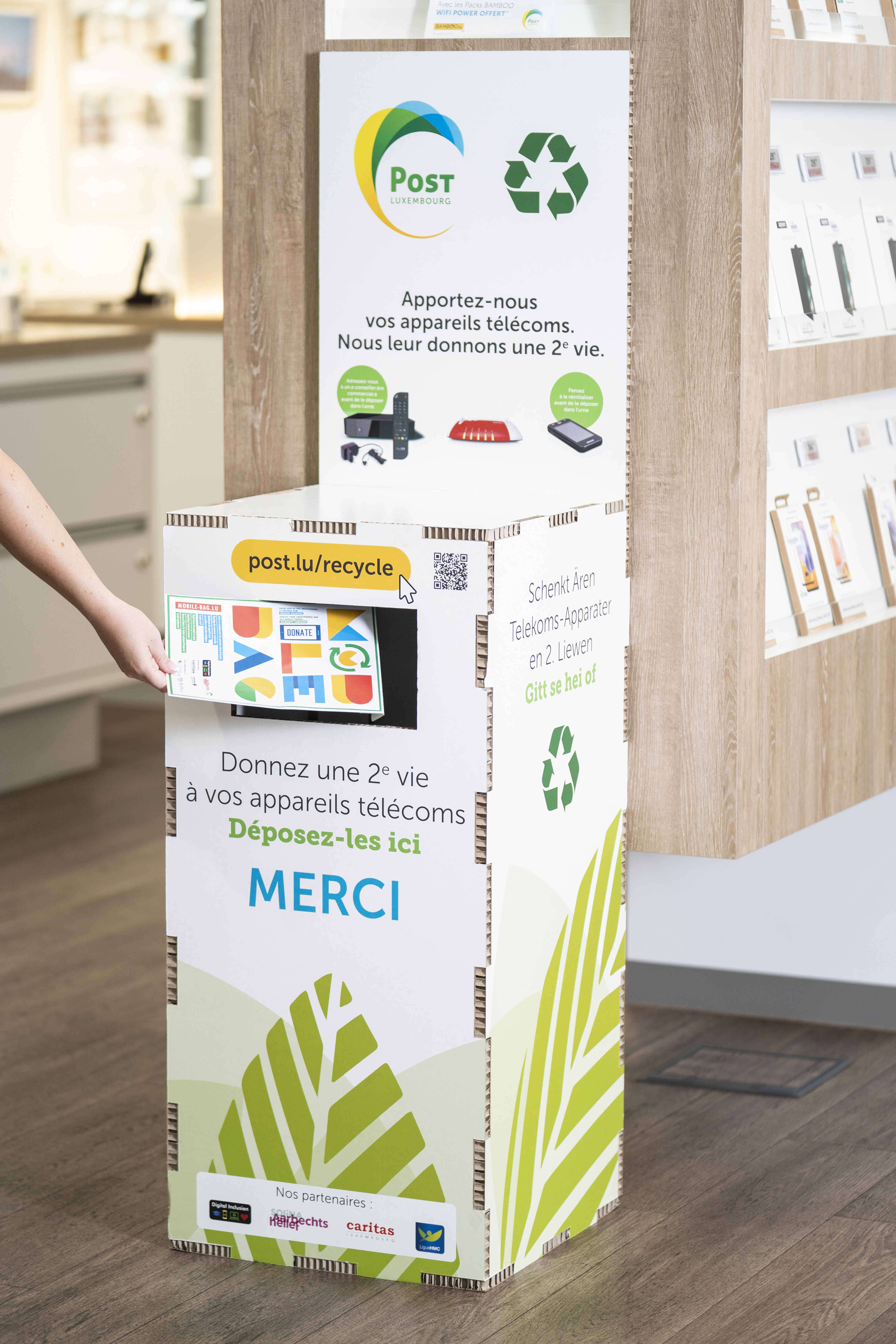 How can I donate my mobile?
A few steps is all it takes:
Remove the SIM card

Make sure you remove your SIM card before donating your mobile.

Reset your mobile

Resetting wipes the phone's data and restores its factory settings before you pass it on.

Drop your mobile into the Mobile Bag

You can give us a phone with or without its charger, even if it has a broken screen or can't be turned on. Please check the FAQ if the battery is damaged.
One handset per bag, which must be sealed.

Drop off your bag

Put the sealed bag into the box at a POST sales outlet or hand it directly to your postal delivery worker.
What will happen to my phone?
It's less than six years old and still works
Digital Inclusion will refurbish and reset it, then donate it to an individual in need in Luxembourg, chosen with welfare departments, the Red Cross and Caritas.
It no longer works / it can't be turned on / its screen is broken / it's too old
It will be sent to the Aarbechtshëllef workshop, which will dismantle it and reuse the parts in the production of new devices or objects. The hard drive containing personal data will be physically and systematically destroyed.
Answers to your questions
The bags can be picked up free of charge:
From POST Telecom sales outlets
From the Waste Museum - link to the Waste Museum website
List of pickup stations
You must wipe the data before handing over your electronic devices. This is your responsibility. POST and its partners will not be liable for any loss or misuse of data still held on the device.
During the recycling or refurbishing process, our partners will reset the device and may even destroy the memory card. The device's factory settings will therefore be restored, after which you will no longer be able to recover any data that had been stored on the device.
Once you've dropped your electronic device into the box or handed it to one of our installers, there is no way of getting it back. This is a strict rule, to guarantee the protection of any data that has not been completely erased from devices.
We work with such partners as Digital Inclusion and Caritas for refurbishing, wiping and distributing phones at the end of the process. Digital Inclusion prepares smartphones for reuse and donates them to individuals in need (in Luxembourg). Recipients are chosen in partnership with Caritas, the Red Cross, the immigration office and welfare departments in Luxembourg.
Digital Inclusion offers recipients lessons on how to use these phones.
Please contact them for more details on these issues.