Current offer
PostTV for free
Enjoy our generous TV offer for €0 during 12 months. Special offer valid on all BAMBOO Trio Packages, from S to XL.*
Benefit now!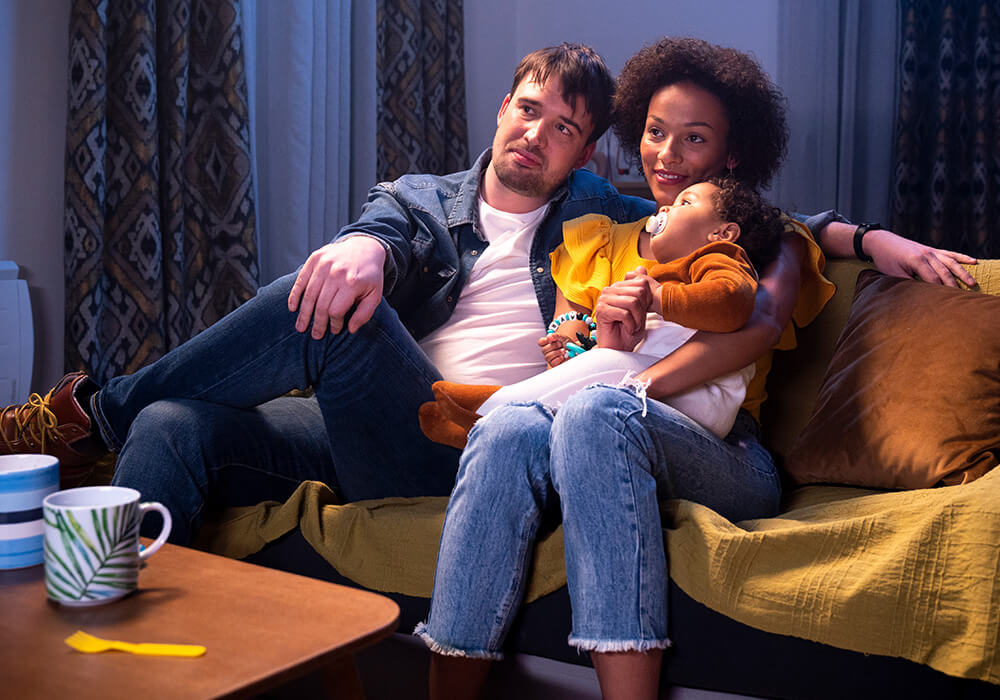 New user interface
A brand-new TV experience is coming to all PostTV decoders and is available as of now for all new BAMBOO Trio customers1!
NEW INTERFACE
New PostTV features
Discover new menus, new categories, as well as new features in this modernised PostTV interface.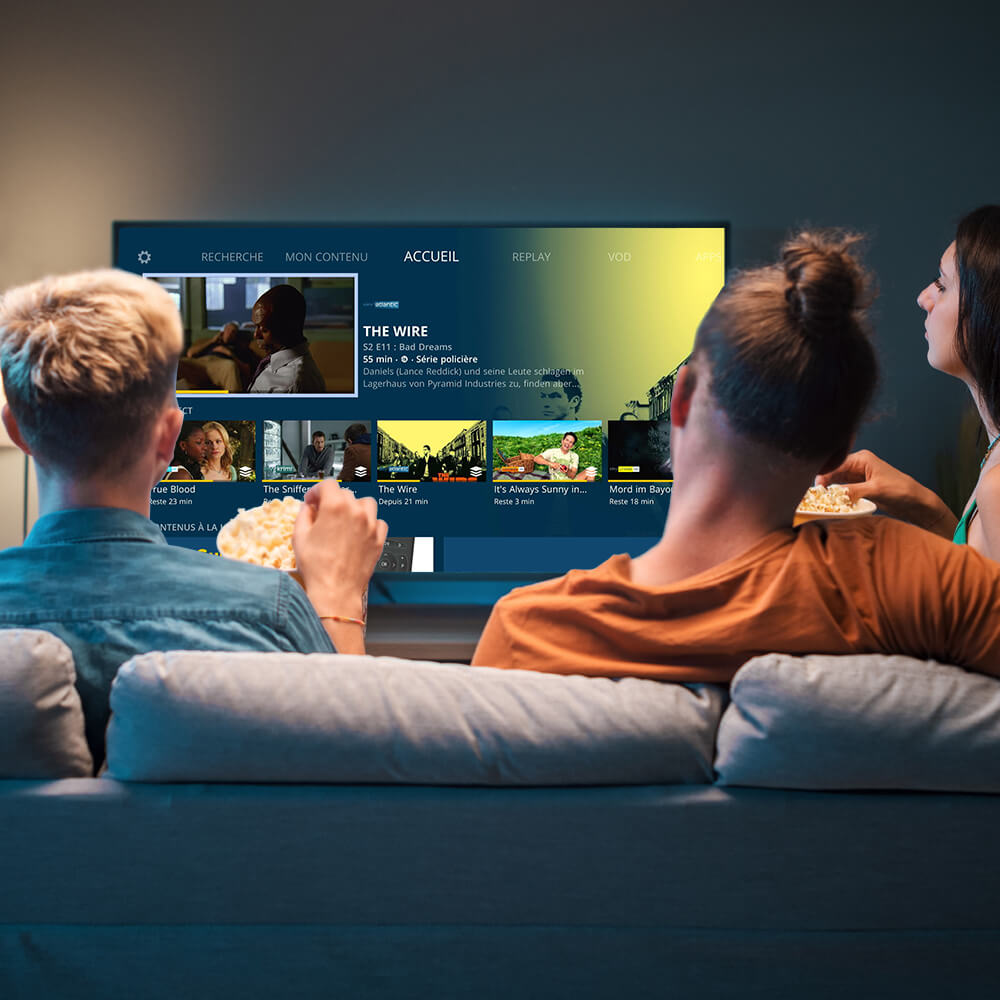 NEW APP
Watch TV anywhere in Europe with the PostTV Go app
With the new PostTV Go app2, watch more than a hundred channels on your tablet or smartphone anywhere in Luxembourg and Europe3.
Hundreds of channels!
A selection of channels included in our basic packages, and even more in the personalised Entertain Me package.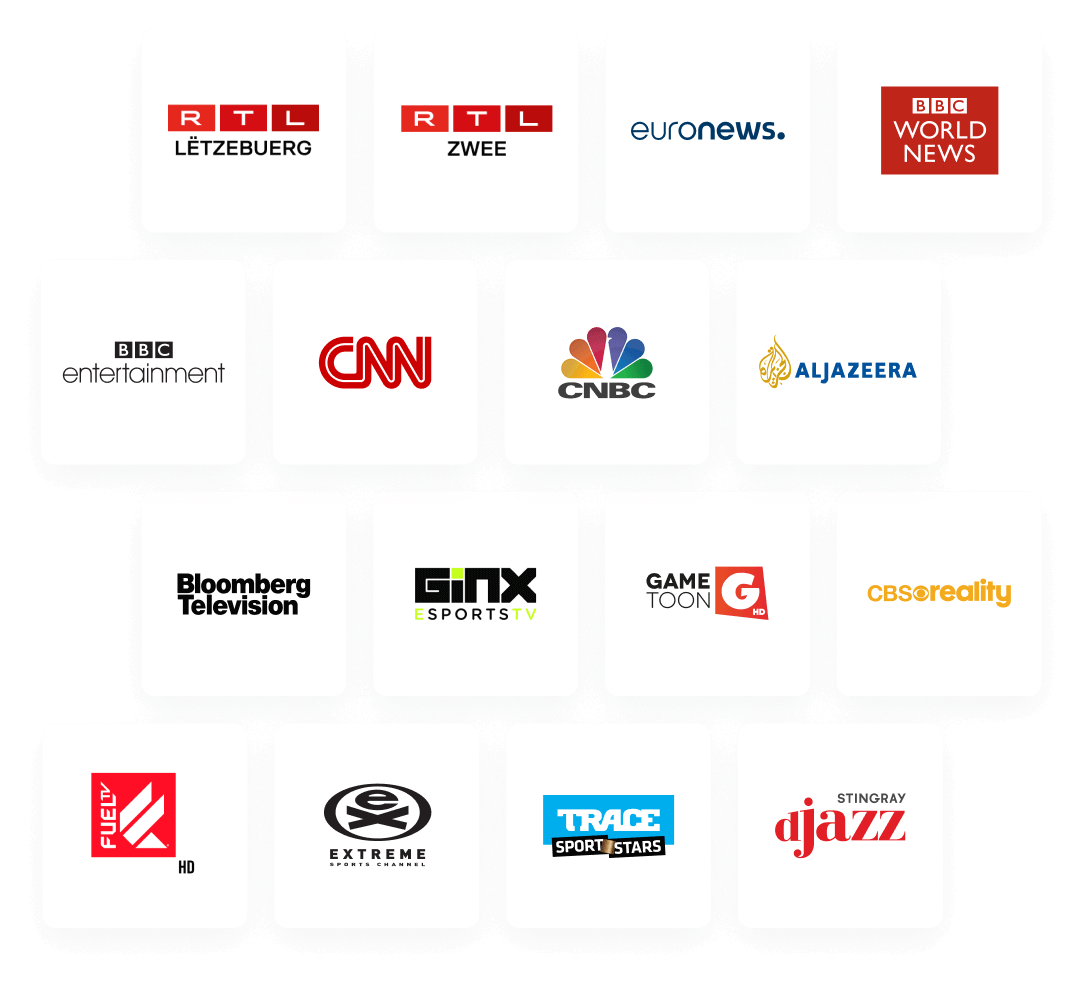 Our VOD Pass offers
With VOD Pass, you have unlimited access to the VOD catalogues.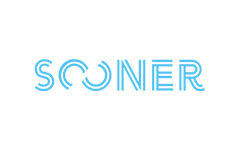 Sooner
Films for all tastes and for all the family, available at all times.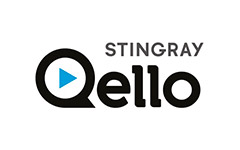 Qello Concerts by Stingray
The unlimited Pass which gives you access to live concerts as well as documentaries on the greatest international artists.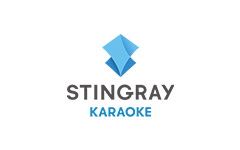 Stingray Karaoke
Thanks to this unlimited Pass, choose from thousands of hit songs to animate your Karaoke evenings with family or friends.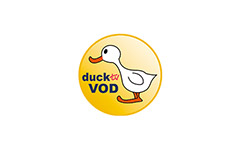 DuckTV
Cartoons, series... the unlimited Pass that gives you access to edutainment content for children up to 6 years old.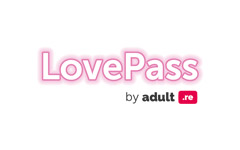 LovePass
The unlimited adult movie Pass.
Our 4K Box
Enjoy numerous features through our ultra high performance 4K decoder with lifetime guarantee. Go back to the beginning of a programme, watch a previous broadcast, follow a match on a tablet… PostTV adapts to you and your routine.

Replay
Watch your film up to 7 days after broadcast
Recording
Record several programmes simultaneously
Restart
Go back to the start of a programme
Direct control
Don't miss a second of your programme
Free "Made in Lux" content!
PostTV's "Made in Lux" apps provide local content to watch free of charge on your TV: RTL Live Arena, Rockhal, LëtzMusek,...
1. Available for all new customers who subscribed to a BAMBOO Trio Package as of 17/04/2023. Already a PostTV customer? You don't have to do anything! You will benefit from this new feature automatically and at no extra cost in the coming months. All you will need to do is update your decoder and you'll keep all your existing functionalities, recordings and settings.
2. After updating the decoder, access to the old version of the PostTV Go application is no longer possible. It is necessary to download the new application to continue using the service. However, if your decoder has not been updated yet, you do not have access to this new application. In this case, please continue using the old version until your decoder is updated.
3. The term "Europe" refers here to all the countries of the European Union, namely: Austria, Belgium, Bulgaria, Croatia, Cyprus, Czech Republic, Denmark, Estonia, Finland, France, Germany, Greece, Hungary, Ireland, Italy, Latvia, Lithuania, Luxembourg, Malta, Netherlands, Poland, Portugal, Romania, Slovakia, Slovenia, Spain and Sweden.
4. To subscribe to the additional Sky Sport, Sky Football Bundesliga and Sky Cinema packages, the customer must subscribe to the basic Sky package: Sky Entertainment.
5. All Sky subscriptions have a minimum term of 12 months. Customers who subscribed after 28/10/2020: if the subscription is not cancelled before the end of the contract period, it shall be tacitly renewed on a monthly basis. Customers who subscribed before 28/10/2020: if the subscription is not cancelled in due time 2 months before the end of the contract period it shall be tacitly renewed for a further 12 months. The contractual partner is Sky Deutschland Fernsehen GmbH & Co. KG, Medienallee 26, 85774 Unterföhring. // For complaints, please contact POST Telecom, Service Réclamation Client (by e-mail to reclamations.telecom@post.lu or in writing to POST Telecom, 1 rue Emile Bian, L-1235 Luxembourg).
* Promotional offer valid for any new PostTV customers subscribing to a BAMBOO Trio Package (S, M, L or XL) until 31/12/2023 inclusive with a 24-month contract. New customers will get BAMBOO Trio for the price of BAMBOO Duo for 12 months from the date of installation. Any existing PostTV customer who renews their BAMBOO Trio contract will get the TV service for free for 3 months. Offer subject to eligibility. May be combined with other ongoing offers. If the contract is terminated before the end of the minimum term, the customer will automatically lose the right to the promotional discount and must pay a reverse termination fee pursuant to the applicable general conditions of sale, at the rate indicated in the contract.
Do you have any other questions?
Call us free of charge on 8002 8004 or +352 2424 8004 for international calls, 24/7.
Espace POST
Find your closest Espace POST.