€100 extra bonus
Mobile BuyBack
Don't let your old smartphones gather dust in a drawer! We'll buy your phone off you with our Mobile BuyBack service.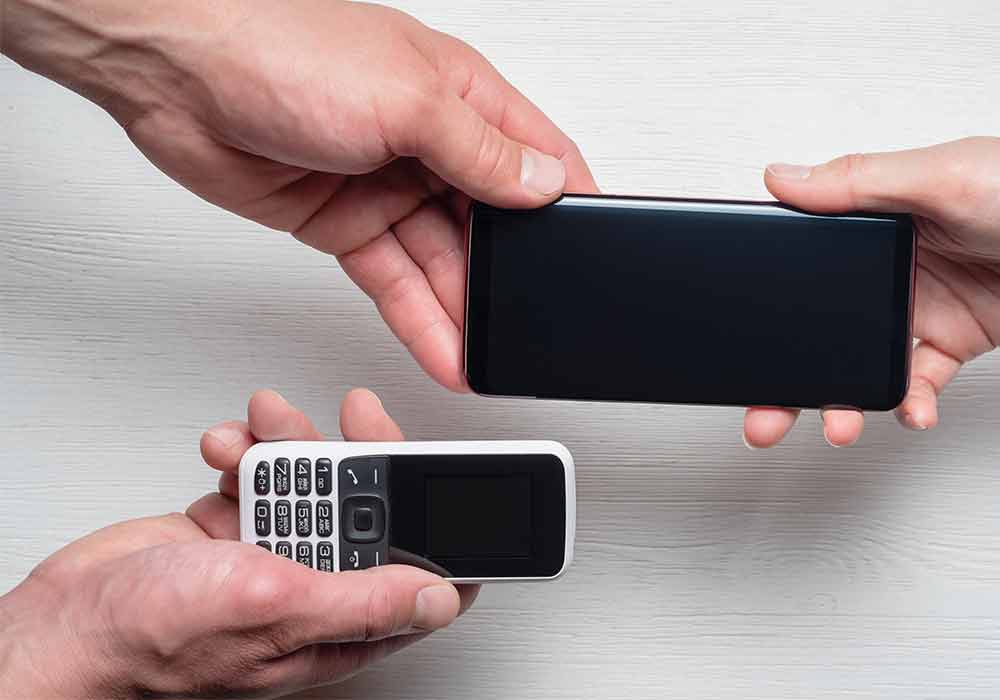 The environmentally friendly approach
More and more smartphones come off the assembly lines each year. This uses up a considerable amount of energy and fuels demand for rare metals such as gold for the motherboard and cobalt for the battery.
Did you know that manufacturing a smartphone could account for around three quarters of your environmental footprint? That's why we have to make our devices last.
If you have one you don't use any more, you could brighten someone else's day. How? By refurbishing your phone. What's more, reuse comes with a whole host of benefits.
The benefits
Trading in your smartphone: one service, many benefits!
An environmentally friendly approach
Your smartphone will be refurbished so that it can be reused by someone else. This prevents a new smartphone from being manufactured and polluting the environment.
An economical approach
You sell your smartphone in a POST Telecom shop. You trade in your device and receive a discount on the price of your new telephone.
A socially conscious approach
Avoid cluttering up your drawers and cupboards. With Mobile BuyBack, you're not pointlessly holding onto old smartphones that could be of use to someone else once they're refurbished.
Have you decided to change your smartphone?
Before letting it go, be sure to save all your personal data (photos, videos, messages, etc.).
If you need help with this process, just make an appointment in one of our TechCorner.
Unsure about how your data might be used after your telephone is sold? There's no need to worry: your mobile will be handed over to experts, who will ensure that every trace of your data is deleted.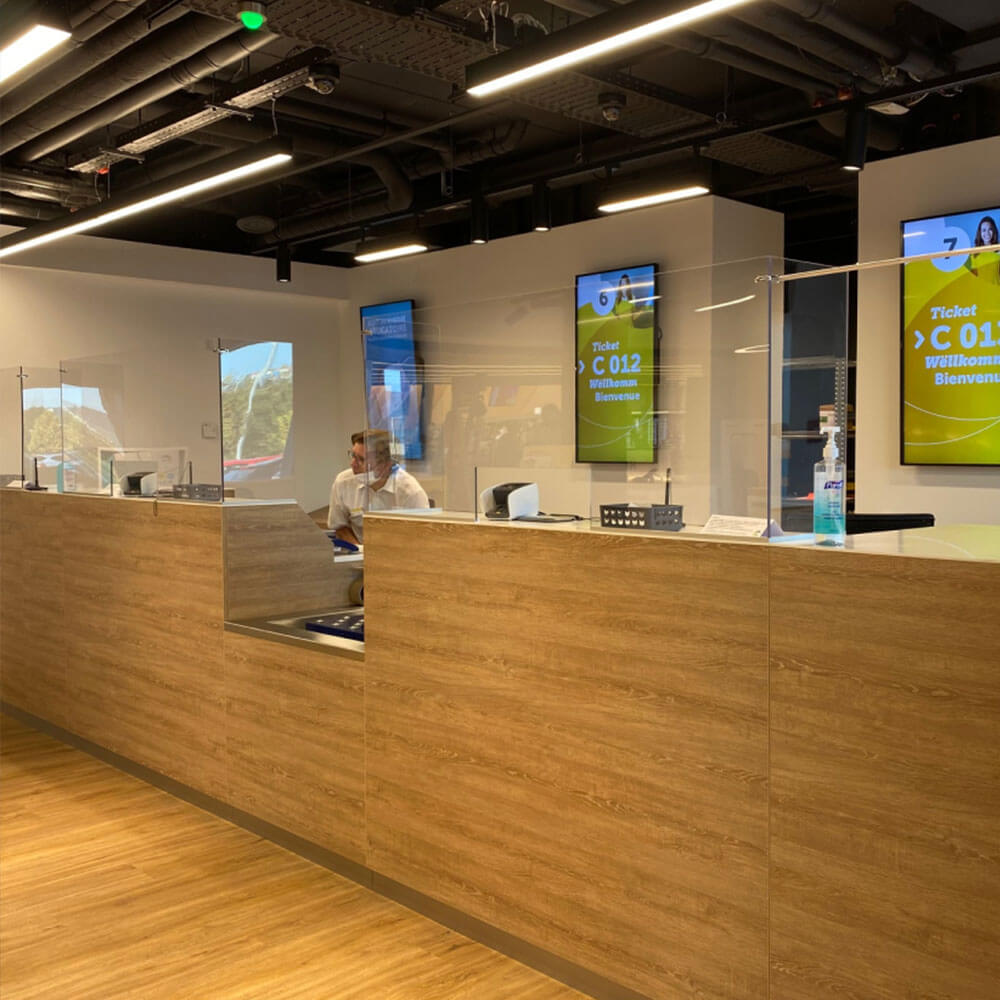 How does it work?
A few steps is all it takes:
Go to a POST Telecom shop

Check the list of shops offering the Mobile BuyBack service.

Receive the value of your smartphone

Ask an adviser to calculate the trade-in value of your smartphone. A €100 bonus will be added to this value.

Choose your new smartphone

Pick out your new smartphone and a 24-month SCOUBIDO or 5G POWER plan.

Pay for your purchase

The trade-in value of your old smartphone and your €100 bonus are deducted from the total amount.
Luxembourg-Gare
Luxembourg Cloche d'Or
Ettelbruck
Bascharage
Answers to your questions
Mobile BuyBack is a POST service that lets you sell your old smartphone in one of our POST Telecom shops to receive a discount of the same amount on your new smartphone when you sign up to a 24-month SCOUBIDO or 5G POWER plan.
When you trade in your telephone using the POST Mobile BuyBack service, you hand over your smartphone to genuine experts who guarantee that any remaining data is deleted from your device. Plus, you can trade in your smartphone in a POST Telecom shop without having to send your device by post. And you can ask to trade in up to five of your old smartphones for a maximum of €1,000.
All of your data will be wiped and the smartphone will be reset to factory settings. POST cannot be held liable for any data that was not saved and was deleted during the refurbishment process.
We will buy back your smartphone give it a new lease on life by refurbishing it. Rest assured that your smartphone will be sold in accordance with all applicable regulations and POST Luxembourg's societal and environmental values.
Mobile BuyBack-related products
1. Promotional offer valid until 3 September 2021 inclusive. €100 discount on your chosen mobile in addition to the trade-in value of your phone. Offer valid when you sign up to a 24-month SCOUBIDO or 5G POWER plan.
The discount, which cannot be combined with other ongoing promotional offers, is applied directly to the bill for the device when you sign up to a plan. Offer limited to five devices per account. If the price of the device is less than the discount, the customer can put the rest of the discount towards another smartphone or accessory. However, customers may not ask to receive the difference in cash.
2. The telephone will be handed over to experts and all traces of personal data will be deleted. If you want to keep this data, you must save it to the cloud or another device in advance.
Do you have any other questions?
Call us free of charge on 8002 8004 or +352 2424 8004 for international calls, 24/7.
POST Telecom shops
Find your closest POST Telecom shop.