High-speed internet with 4G Box
Looking for an alternative to a fixed internet connection? 4G Box is the solution for you! The easiest high-speed connection with 4G.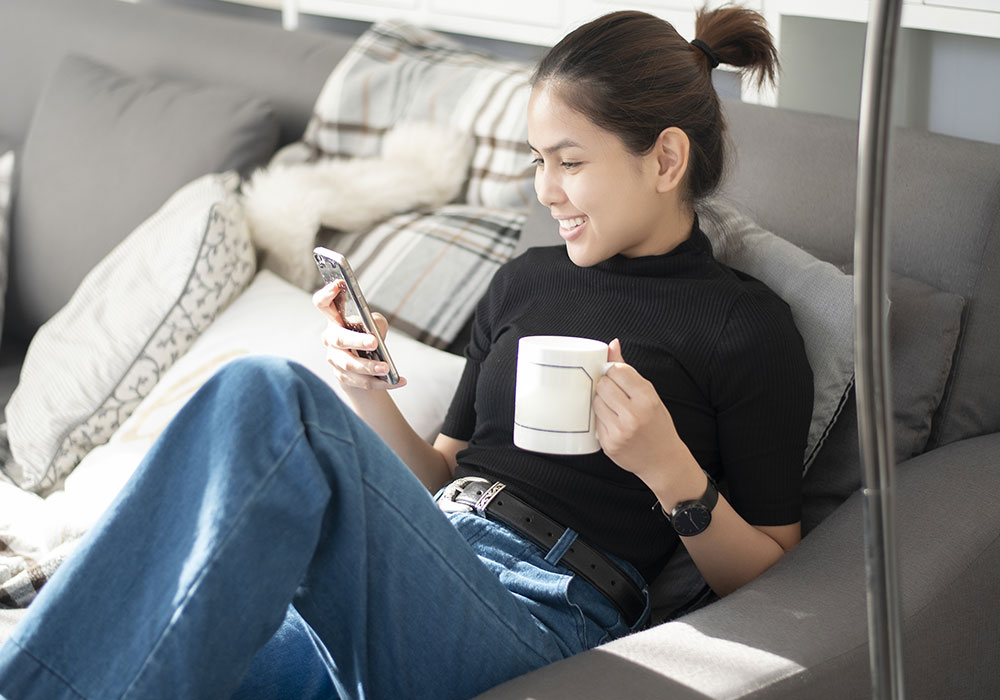 High-speed internet
Whether you're in a dead spot or have connection problems, 4G Box offers both fixed and mobile internet solutions, with 4G high-speed internet for all your devices (smartphone, tablet, computer, etc.).
Plug in, insert, enjoy
No need for a technician and no waiting time. Up to 64 devices can be connected, either by Wi-Fi (wireless solution), or with an Ethernet cable.
Unlimited with no commitment
Unlimited access from €67.99/month, offering up to 100Mbit/s download and 50Mbit/s upload speeds. 4G Box is available without any commitment, or with a 12-month contract.
No need to change habits
4G Box can be used in the same way as a fixed internet connection: watch videos and research online, browse social networks, share photos/videos, etc.
Compare plans
Rates, commitments and data limits: choose the plan that's right for you!
4G Box 200GB
12-month plan
Internet
LU
BESTSELLER
4G Box Unlimited
12-month plan
Internet
LU
Unlimited
4G Box 200GB
No commitment
Internet
LU
4G Box Unlimited
No commitment
Internet
LU
Unlimited
Order 4G Box
No need to get up!
Just call the freephone number 8002 8004 and have the equipment sent to your home.
But you can also visit your usual POST Telecom shop.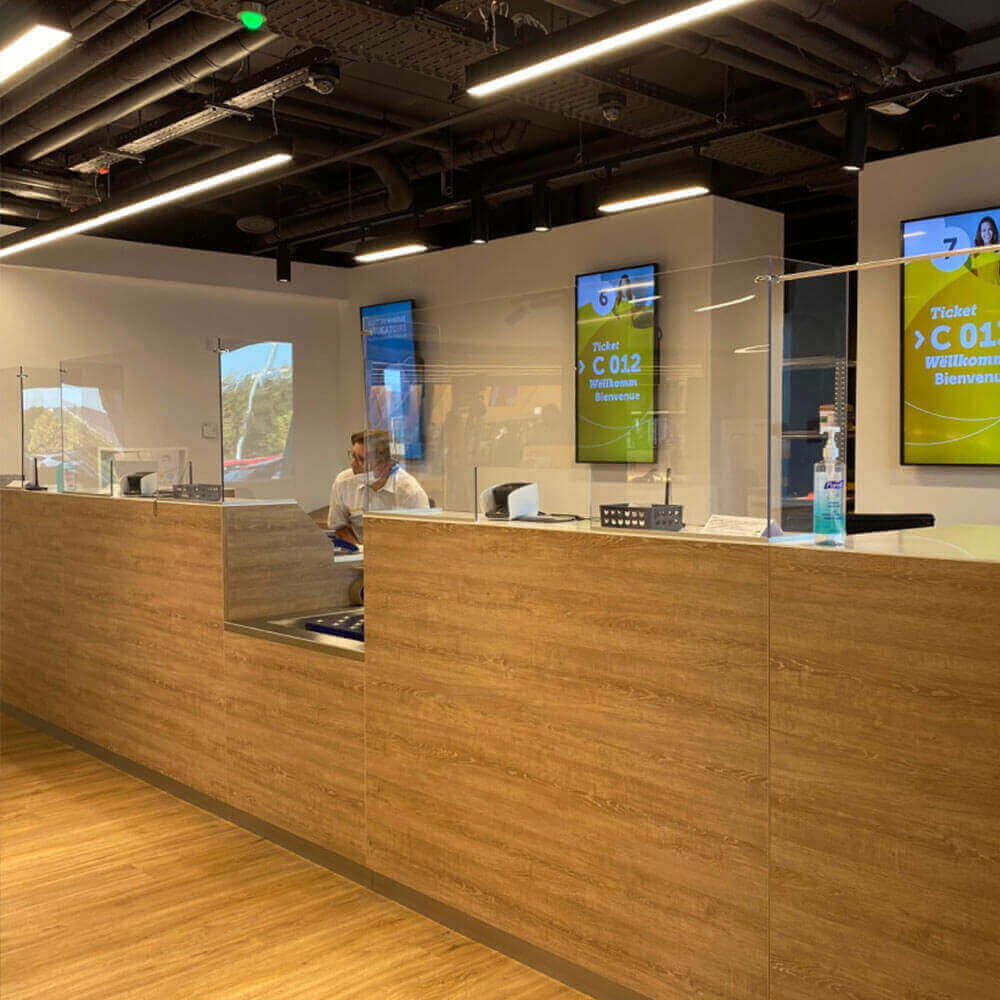 Money back guarantee
Try your 4G Box for 15 days. Not satisfied?
Return your equipment for a refund.
The equipment at a glance
Price of the box available in our POST Telecom shops
If you want an internet connection that does not use Wi-Fi, then Ethernet cables are available for purchase in our shops.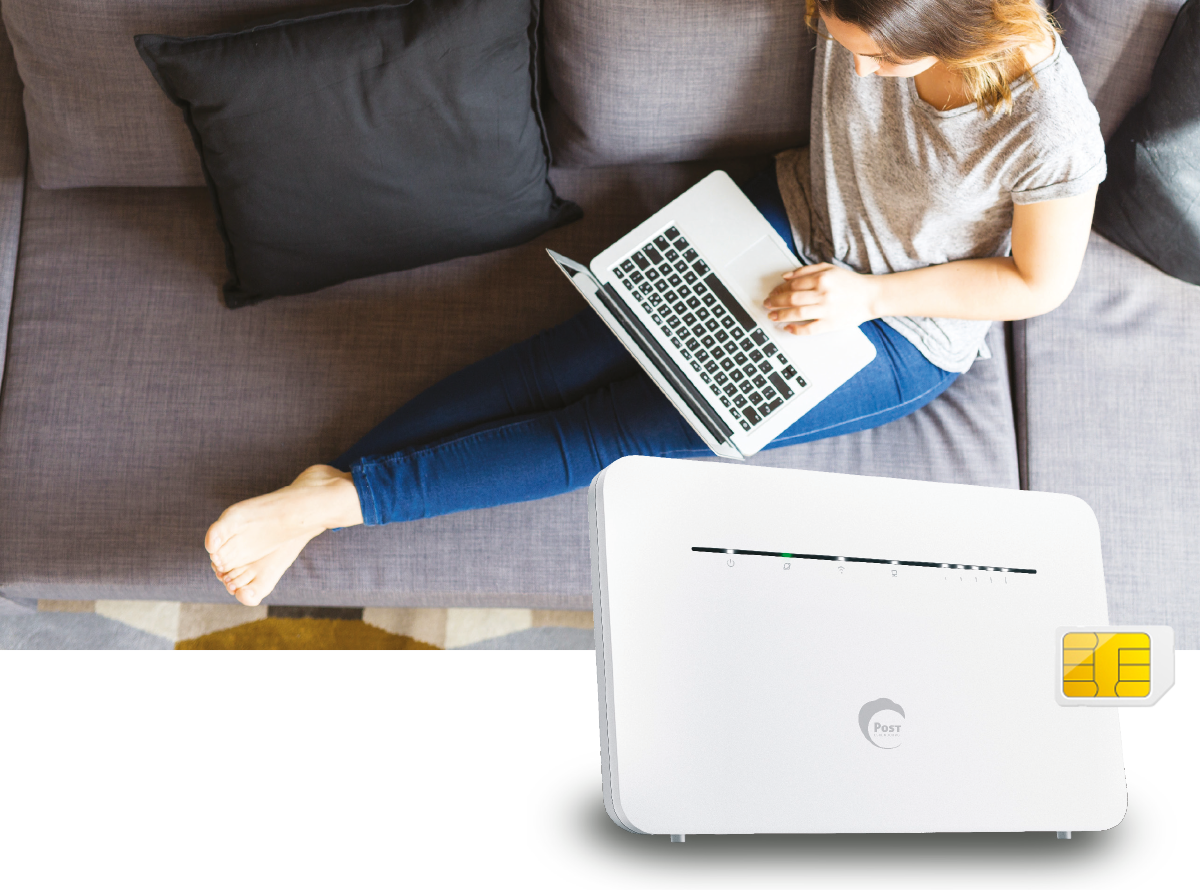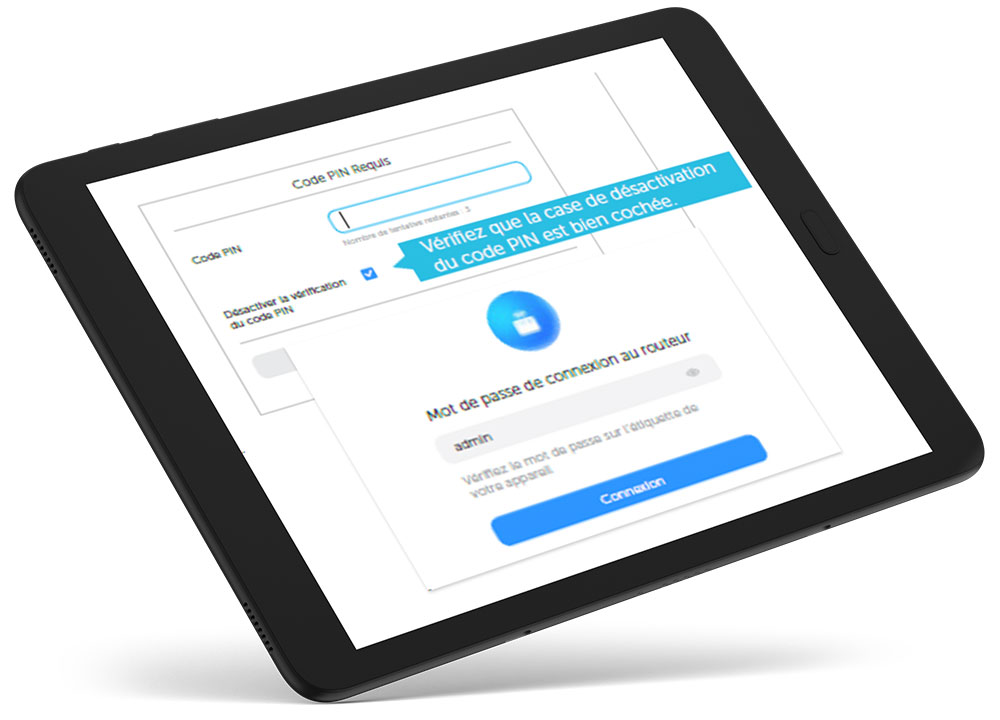 Install your 4G Box in five steps
Just follow these five steps:
Connect to 4G Box's "Huawei B535 – XXXX" Wi-Fi network. The Wi-Fi password
can be found on the sticker on the back of the 4G Box

Enter your SIM card's PIN on the new screen

Enter the password for connecting to the router (default admin)

Reconnect to 4G Box's "Huawei B535 – XXXX" Wi-Fi network.

Configure your 4G Box. You have two options:

- Download the Huawei SmartHome app
- Use the link http://192.168.8.1 . Enter the username (admin by default) and password (admin by default) to connect to the web management page
Huawei AI Life
Download the AI Life app and follow the steps to configure the 4G Box according to your needs! You can also monitor your usage and connected devices.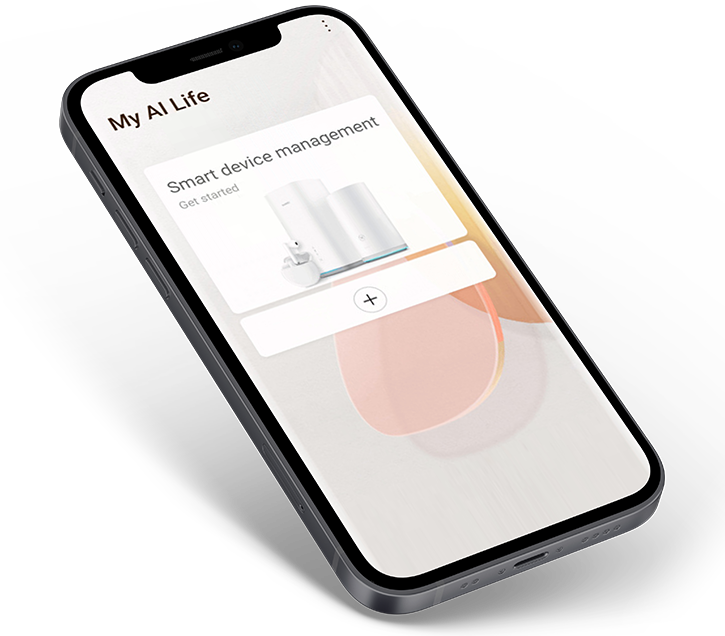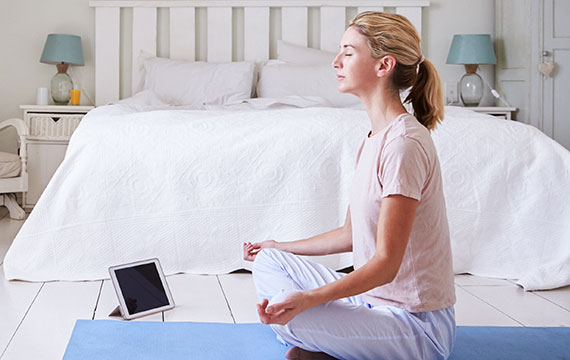 Smart WiFi with WIFI POWER
Looking for a reliable and secure internet connection throughout your home? Then check out WIFI POWER, the smart WiFi that adapts to your needs.
Discover WIFI POWER
Answers to your questions
No, 4G Box is limited to the Luxembourg domestic network and cannot be used for roaming.
4G Box is not the ideal solution for gaming. BAMBOO, also from POST, is much more suitable.
For a comprehensive package that includes TV (+ internet and landline), visit www.bamboo.lu to see all of the packages that could meet your needs.
1. Customers can trial the 4G Box package with no commitment for 15 calendar days from the subscription date. If they are not completely satisfied, customers can terminate the contract free of charge at the end of the trial period to receive a full refund of the subscription fees paid. Customers will not be reimbursed for usage beyond the limit set for the plan during the trial period. If customers have bought a 4G router from POST during the trial period, then they may obtain a refund on condition that they return the equipment in its box, undamaged, at the end of the trial period. Customers will not be reimbursed for any usage beyond the limit set for the plan during the trial period.
2. The tariff applicable for the month of subscription is calculated pro rata based on the number of days remaining between the subscription date and the last day of the month in question. Terminations will be processed by the deadlines set in the General Terms & Conditions of Sale / Special Terms & Conditions for Mobile Phones and the last day of the month in question.Usage is blocked for all types of Roaming and Voice communications (outgoing and incoming, voice, data, SMS and MMS) in the package.
Domestic data traffic: data communications from a POST mobile network. 1 MB = 1024 KB. Offer valid in Luxembourg only, subject to coverage and compatible equipment. Depending on the capacity of the compatible equipment and the frequency used by POST, theoretical maximum download speed of 100 Mb/s for 4G. Theoretical maximum upload speed of 50Mb/s for 4G compatible equipment. Within areas covered by POST's GSM/GPRS/3G/4G/4G+ networks. More information on speeds can be found in the Net Neutrality document.
Voice calls are not possible with 4G Box packages. SMS can be sent with 4G Box packages using the administration interface of the 4G router or any other mobile device. When an SMS is sent to more than one recipient, the SMS will be charged for each recipient. It is free to receive SMS on the POST mobile network or a foreign mobile network.
In the event of continuously high use of bandwidth (e.g. peer-to-peer or downloading) that could saturate the network in a given area and disrupt other POST users, customers will be notified of their unreasonable usage. If they continue despite this notification, customers are informed that their line may be suspended.
The 4G Box service is available in Luxembourg only.
Price of the box available from a POST Telecom shop: €149
Do you have any other questions?
Call us free of charge on 8002 8004 or +352 2424 8004 for international calls, 24/7.
POST Telecom shops
Find your closest POST Telecom shop.