Important information: POST Finance's general terms and conditions and fee schedule will change as of 10 January 2022. For more information on fees,
visit
V PAY
With the V PAY debit card it's easy to make payments and withdraw money in Luxembourg and in Europe.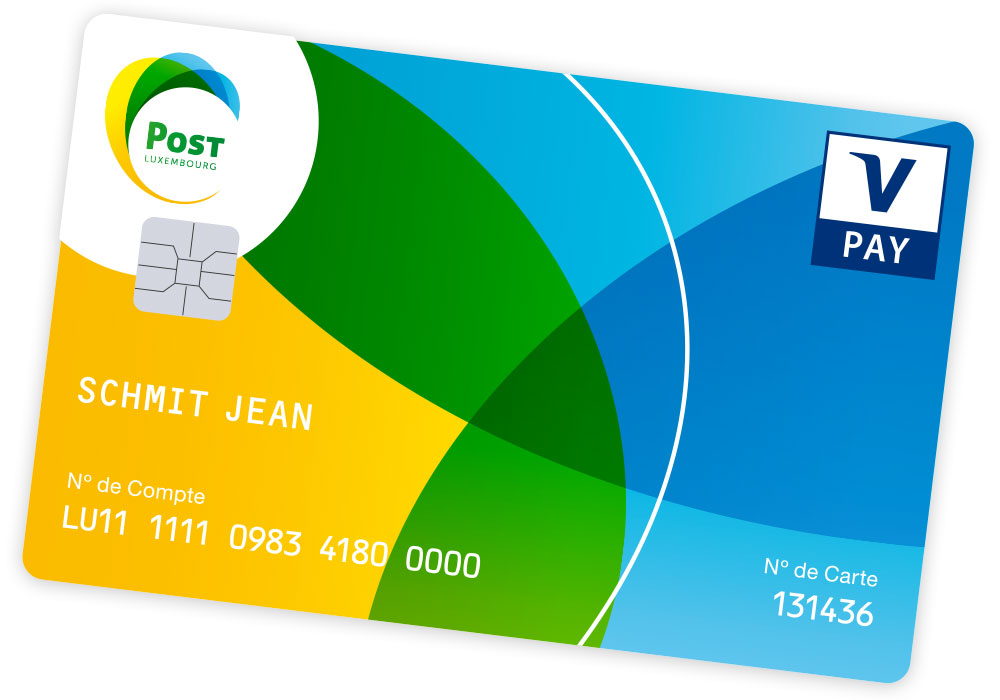 Notre offre V PAY
Our Postchèque offer
V PAY
then from €3/month from 10/01/2022 with the pack eboo S
Pay in Luxembourg and in Europe wherever you see the V PAY logo (limited to €1,500 per week)

Withdraw cash from more than 365,000 ATMs across Europe; free of charge from all POST and Raiffeisen ATMs in Luxembourg (limited to €1,500 per week)

Check your POST current account balance at the POST or Raiffeisen ATMs of your choice

Change your card's PIN at POST ATMs

Make payments of up to €50 with contactless technology

Authorised overdraft
Track your spending with your eboo account
With eboo, POST's eBanking service, manage your money in a matter of clicks, remotely and in real time
eboo is available for PC, smartphone and tablet.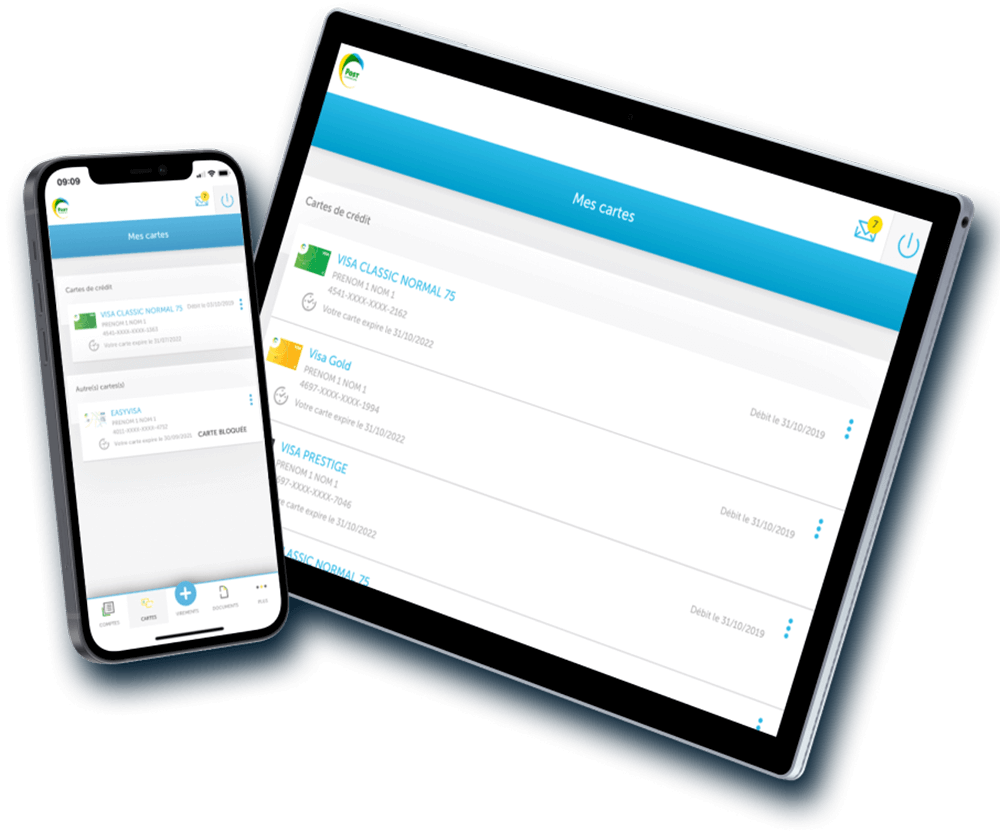 Order your V PAY card online
Any customer holding a POST current account individually or jointly is eligible for a V PAY debit card. (If you are under 18, you can apply for a debit card with the permission of your legal representative.)
Don't have a POST current account yet? Open your account online by using LuxTrust: it is quick, easy and free.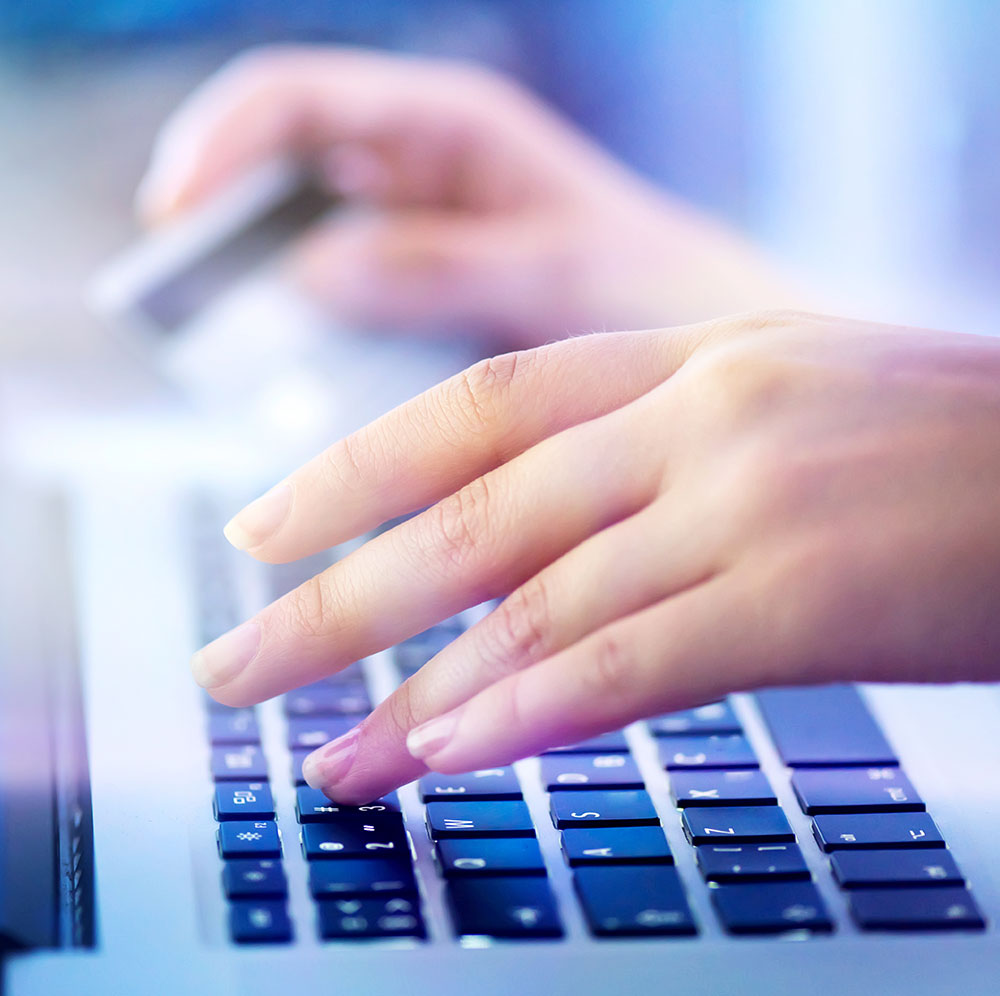 If your card is lost or stolen or your PIN is disclosed,
call +352 49 10 10 (24/7) immediately to block your card. You will not be liable for transactions made after the card has been blocked.
Do you have any questions?
Call us on 8002 8004 or +352 2424 8004 for international calls, Monday to Friday from 8.00 am to 6.00 pm.
Pricing information
Discover the price list of all POST Finance services