All together towards All IP
Both in Luxembourg and across Europe, the traditional telephone network is gradually being withdrawn from service and is making way for All IP.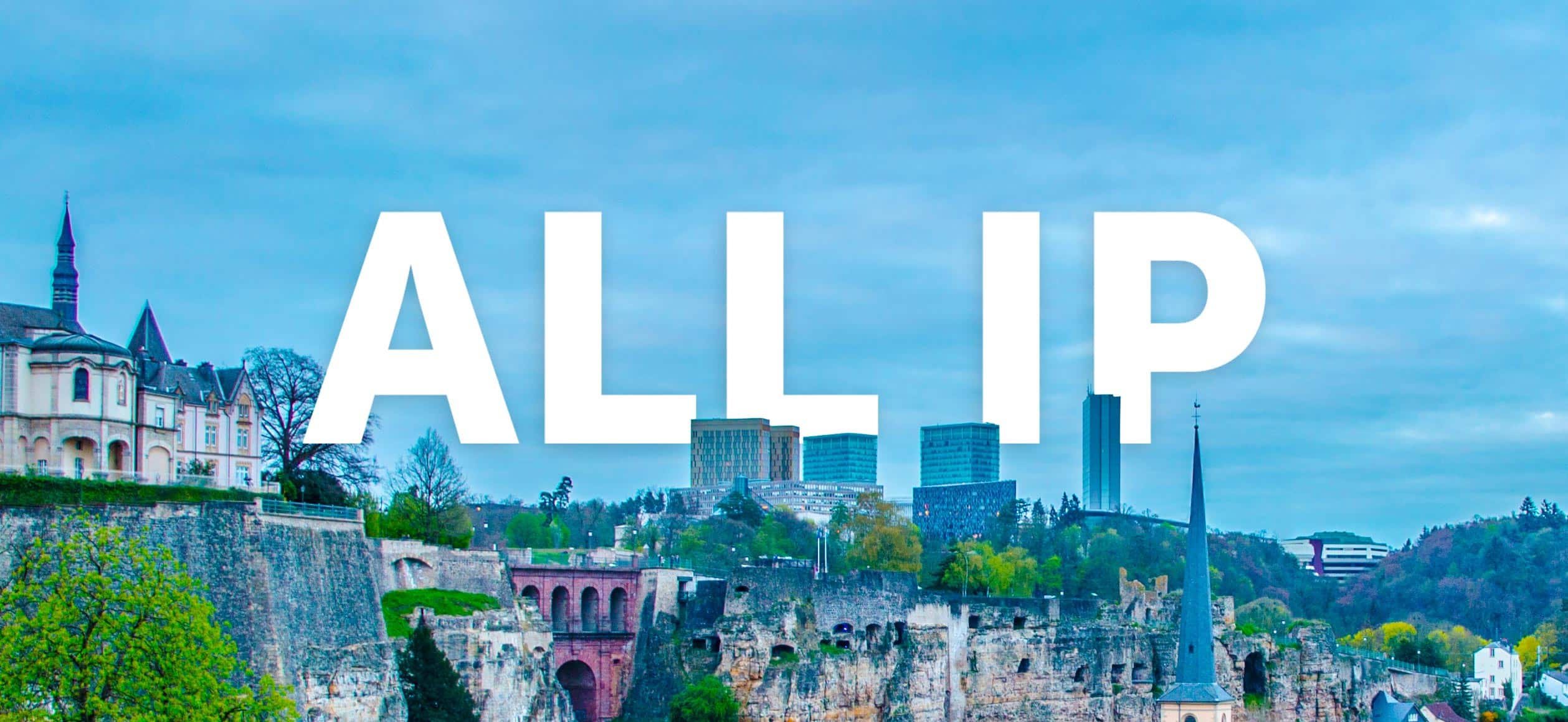 In the future, telecommunication services such as landlines, TV, mobile telephony and the internet will all communicate in the same language over the Internet Protocol (IP). This switch is part of the national digitisation programme, and will meet modern society's constantly increasing demand for communication and cooperation.
POST has launched the final phase of the IP upgrade in early 2020. You can find all the information you need here.
Are you a company with questions about the IP migration? Get more information here.
What is All IP?

IP stands for Internet Protocol. This is a communication protocol that supports exchanges over private IP networks and the internet, and it is now the universal standard. It is used by all telecommunications operators worldwide to guarantee high-quality data transmissions.
In the last few years, IP has also been increasingly used in voice communication, such as landline or mobile phone calls. The term "Voice over Internet Protocol" (VoIP) is used to describe voice calls that take place over this protocol.
POST has its own infrastructure. Both landline and mobile calls are made over the private POST IP network rather than the public internet.
With traditional networks, each service is dependent on a specific connection. However, IP makes it possible for all services to be used on one line using a single protocol, making exchanges easier.
Instead of numerous separate networks, all voice and data communication takes place over the same network.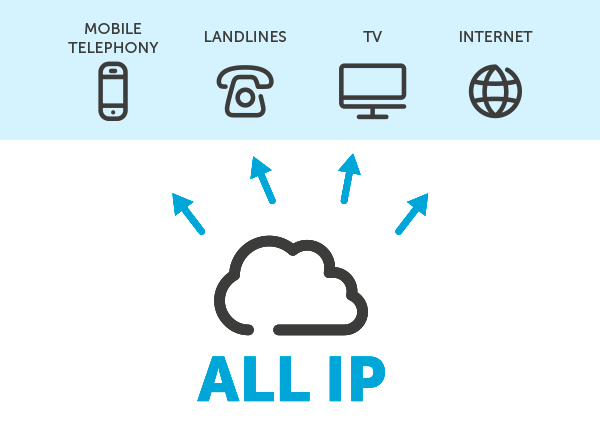 Call quality
HD quality calls – optimal sound without annoying background noise.
Bandwidth
Greater data transfer and greater bandwidths possible. Enjoy faster internet.
Simultaneous use
You can get everything – unlimited internet, phone and TV! Benefit from the full range of services without restrictions or loss of quality.
Save money
Bundle all your telecommunications services – landline, internet and TV – in one package that often costs less.
Specific applications
Switching from the traditional telephone network to IP technology may affect various services.
Please pay particular attention to the following specific applications:
Alarm systems and fire alarms that are connected to a switchboard through the traditional telephone network
Remote alarm services for emergencies
Telephone systems in lifts
Certain payment terminals
Faxing is no longer 100% guaranteed
While analogue fax machines should still work after the IP upgrade, fax transmissions cannot be completely guaranteed. Technical support for fax-transmission problems will no longer be available.
Some of these services are important, or even vital. So contact your service provider in good time. They will check whether your system is IP-capable, and can assist you further.

Discover the service providers who have validated the compatibility of their equipment with ALL IP at POST:
The 2020–2024 migration plan

To continue being able to offer a high-quality landline service, we need to switch to the most modern technology available.
The traditional telephone network will be withdrawn from service in several stages. The country's seven telephone exchanges will be deactivated by the end of 2024.
This switch does not mean the end of landline telephony: it is simply an upgrade to a more modern infrastructure. You will still be able to make calls using your standard telephone.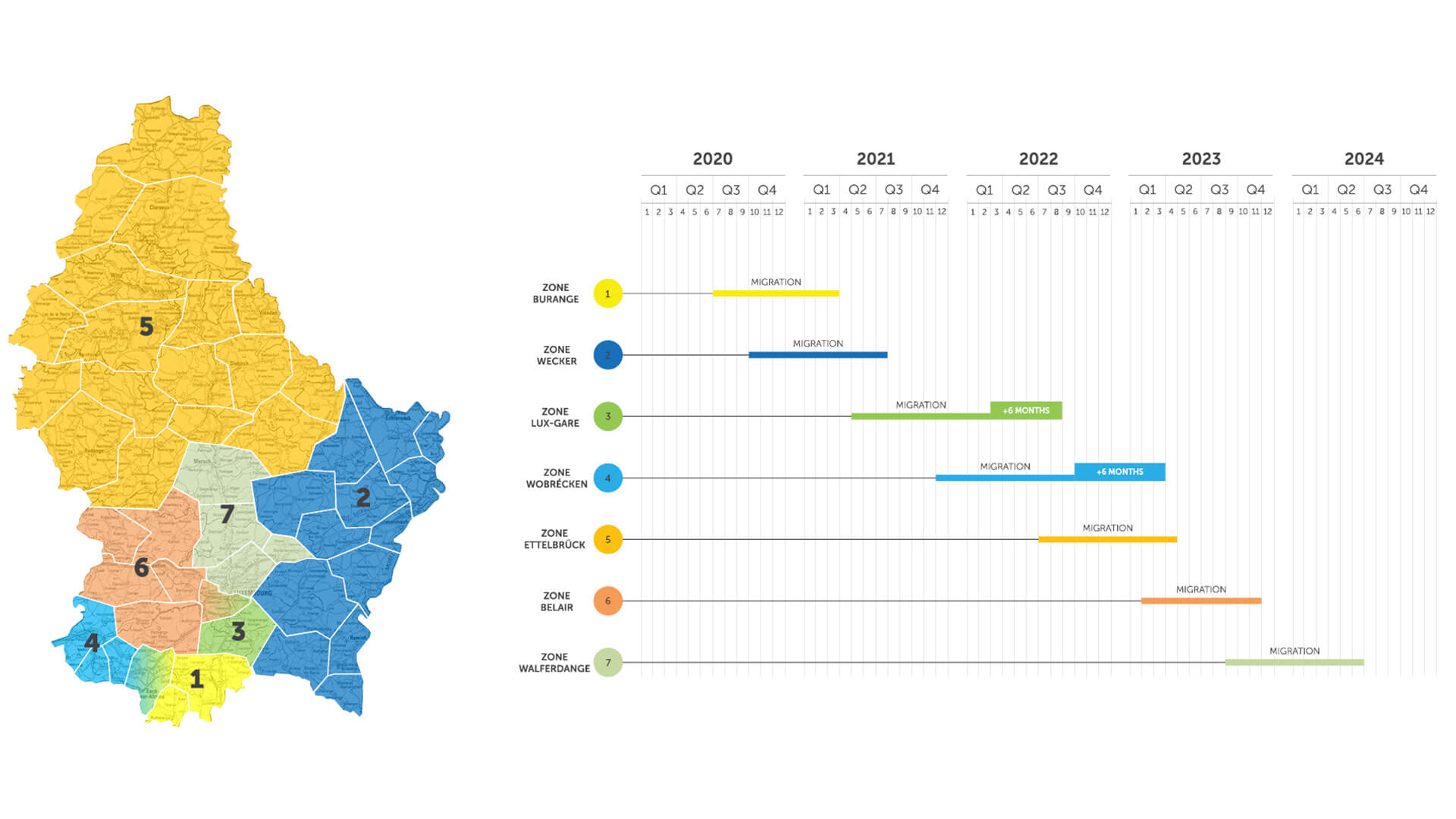 Click on the image to enlarge it.
Answers to your questions
The decommissioning of the traditional telephone network does not mean the end of landline telephony: it is simply an upgrade to a more modern infrastructure.
Customers who have a classic landline subscription can stay on it, with no change of contract or price.
Customers who have an ISDN connection have two options: switch to a package with internet access or to a classic landline subscription.
The existing line will be replaced with a new IP-based connection. POST Telecom will bear the full cost of this technical migration. However, internal cabling (at the customer's expense) and a change of subscription may be required. The monthly bill amount may change. Customers usually get access to higher bandwidths and better package offers in the switch.
IP telephony can't always be equated with internet telephony. As a telecommunications company, POST has its own infrastructure. Both landline and mobile calls are made over the private POST IP network rather than the public internet.
If you have to subscribe to an alternative service, you will be contacted in writing a number of times. You will be informed of the deactivation date of your previous service at least one month beforehand. Please contact us as soon as possible, so that the alternative service will be ready to go in time.
If we do not hear from you, your service will be deactivated on the notified date (you will still be able to make emergency calls).
You will have a further 10 working days as of then to request the temporary restoration of your service and to subscribe to an alternative service. After these 10 days, unless we hear from you, your service will be permanently discontinued.
IP-based products at a glance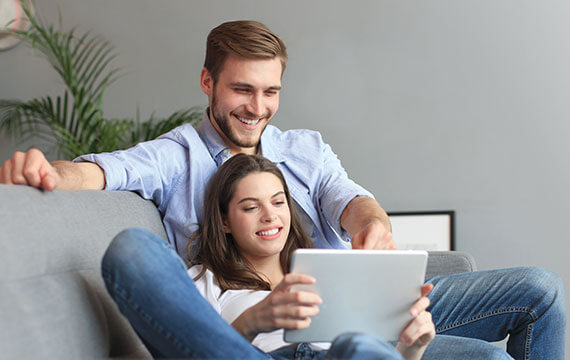 TV, Internet and Landline with BAMBOO
Looking for an all-in-one package? BAMBOO offers a generous number of TV channels, ultra-fast internet and attractive extras on your landline.
Discover BAMBOO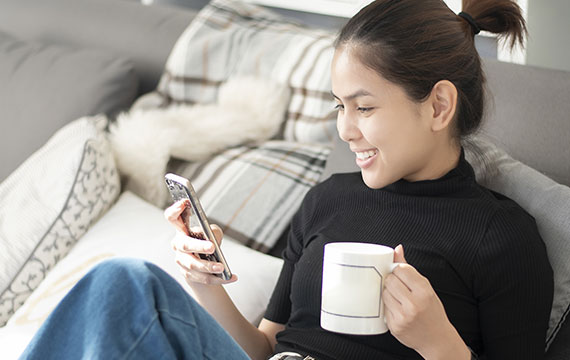 High-speed internet with 4G Box
Get high-speed 4G internet. Easy, instant internet connection.
Discover 4G Box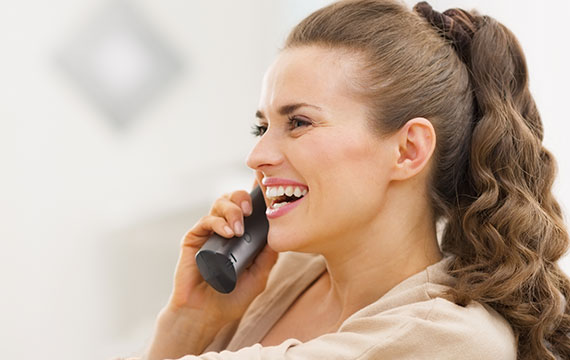 Landline
Choose our standard solution and make calls from the comfort of your home in the best sound quality.
Discover our Landline offer