Professional Internet access with guaranteed level of service
Find out about DIA and IP-Transit, high-speed internet connectivity solutions designed for professional use.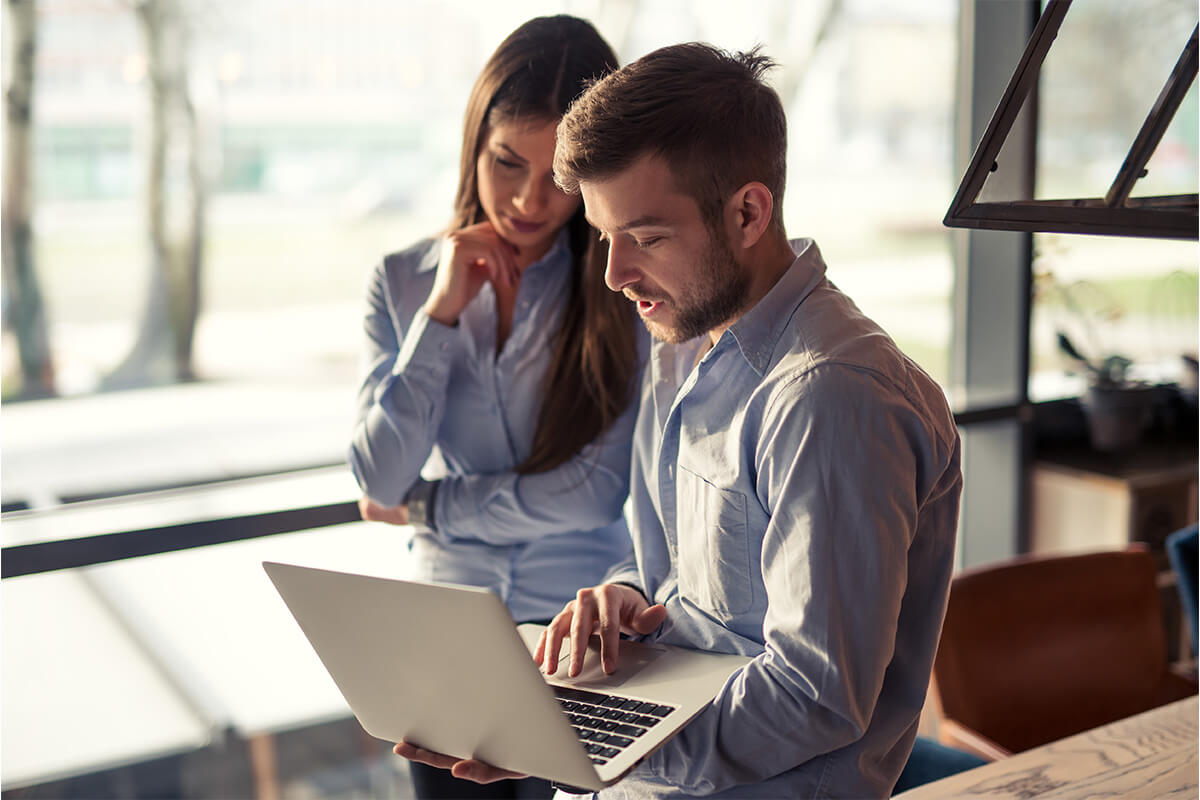 Which service should you choose?
Direct Internet Access
Bandwidth: up to 10 Gbit/s

IPv4 range/29 & IPv6 range/56 included. Additional IP addresses on request.

Resilience: active / passive
IP Transit
Bandwidth: unlimited

IP addresses on request

Resilience: active / active

Backbone redundancy
Guaranteed service availability with an SLA
Standard, Business or Premium
Managed services
By the experts of POST Telecom
Dedicated POST infrastructure
With a 100 GB backbone that can easily absorb all traffic
DNS service included
Translation of domain names into IP addresses
Monitor the state of your connectivity at any time
The ControlCenter tool, which is provided free of charge, allows you to:
analyse your bandwidth consumption
monitor the status of your primary and secondary access (redundancy)
see any possible DDoS attacks
schedule the receipt by e-mail of your network usage report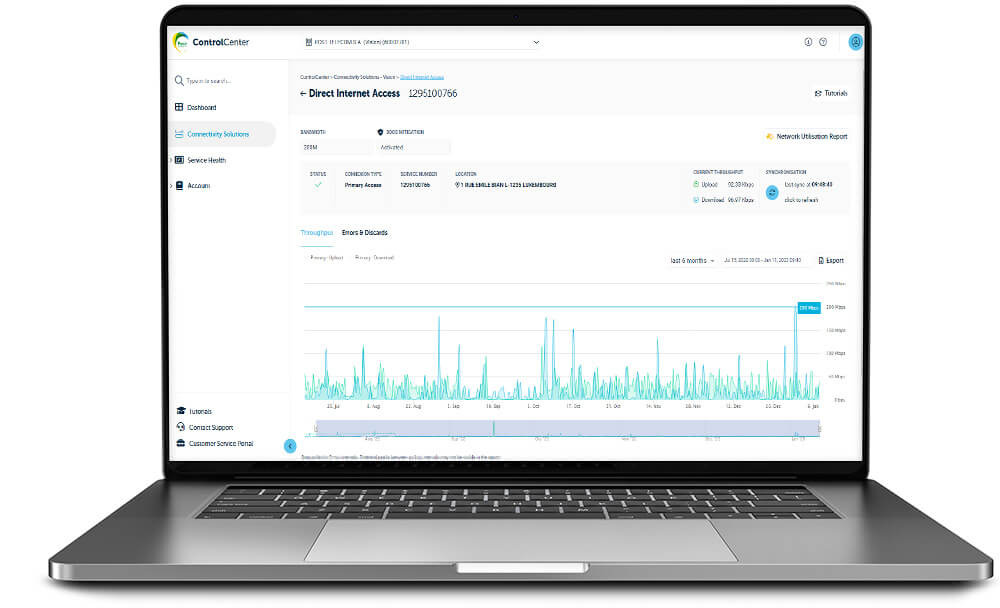 Protect your internet services from DDoS attacks
Traditional security systems, such as firewalls or DNS do not stop all DDoS attacks. Only a dedicated service will enable you to protect your IT infrastructure and internet services, by filtering your traffic: fake internet traffic is rejected and legitimate traffic is accepted.
Why choose POST?
Business stability since 1842: backed by the Luxembourg government

Reactive business support with our dedicated multilingual teams

Strong collaboration with the best technology suppliers on the market

High-quality infrastructure: three certified Data Centres and the most secure & reliable network