Postage paid
Your own postmark on your items!
No more stamps. Postage paid is a customised postmark printed on envelopes directly.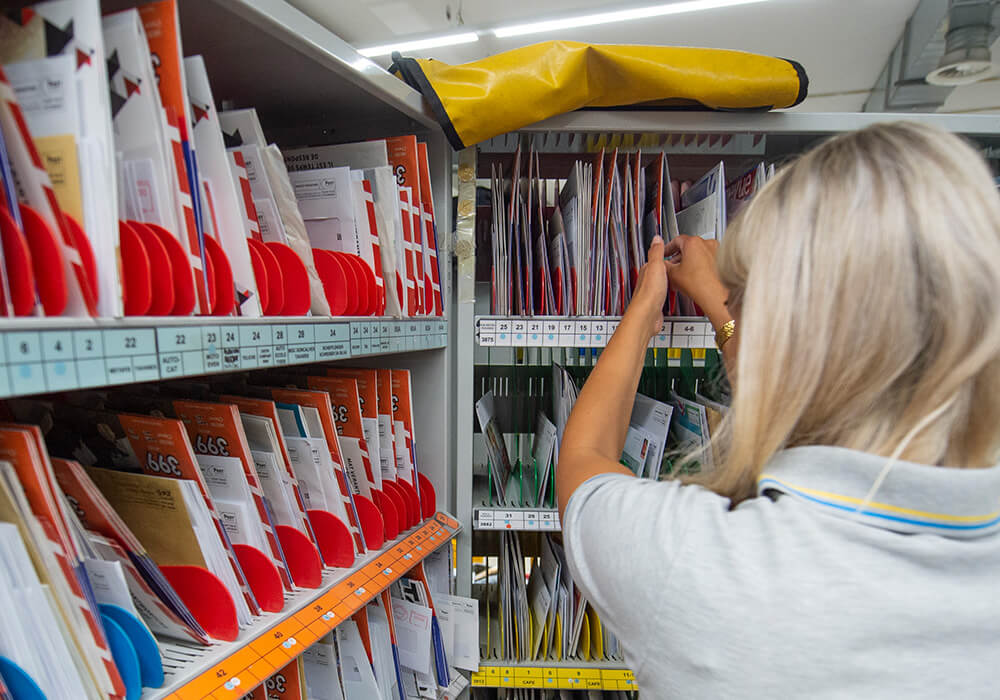 Why choose postage paid?
Particularly suited to bulk sending, it can also be used when making a number of smaller deliveries with all types of envelopes, and for any destination.
Flexible
Print your mark directly on your item, stamp or label.
Convenient
No more need for stamping; your postage paid mark is all that's required.
Cheap
Get special rates subject to contract terms.
Sign up for postage paid
Please contact the Customer Relations Department to get postage paid and learn about the special terms and conditions.
Documentation
We provide you with this download area
SecurPack insurance
Insure the market value of your items.
SecurPack is our additional, comprehensive insurance covering loss and theft of national and international recorded deliveries: Registered letters and XL – XXL Parcels.
Service provided in partnership with Foyer.