What are the changes to your Fixed B2C invoice?
We're modernising our bills by introducing:
A clearer new format that matches the format of your Mobile bills, making the document easier to read.
For all existing customers, your account number will stay the same but start with '99':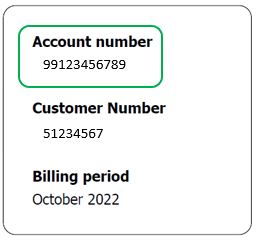 Your customer number will change completely if you do not receive a Mobile bill from POST Telecom. If you're already a SCOUBIDO customer, the customer number will stay the same as on your Mobile bill: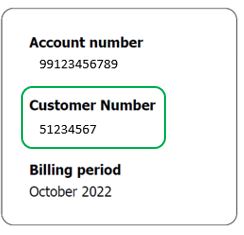 The sum of the rounded amounts on the bill may differ from the rounded total on the bill because the old billing system calculated the price to four decimal places. The new billing system displays the total to two decimal places.
A new name for your 'BAMBOO Package without TV' (now 'BAMBOO Duo Package') and 'BAMBOO Package with TV' (now 'BAMBOO Trio Package').
If you have opted for detailed communications, these will now be sent to you separately from the bill, whether by post, by e-mail or on your MyPost app.
Your bill no longer includes the 'Account statement' section. Your previous balance, payments and any credit notes are no longer shown on your bill.
If you have a credit note, a specific accounting document will be issued.